"In a way, Steve Kistler comes across as an all-American version of a French winemaker caricature. From afar, you can almost mistake his jeans and blue chamois shirt for those ubiquitous blue coveralls that are a second skin to millions of working Frenchmen. He has a basketball player's physique and dark, serious eyes. And when he speaks softly and deliberately about his wines, you get the feeling that success was arrived at only after considerable toil, not by just following the example of an uncle or next-door neighbor." –The Philadelphia Inquirer, November 15, 1987
Steve Kistler's desire to find the perfect vineyards for Pinot Noir in California has been a driving force behind his winemaking ever since he founded Kistler Vineyards in 1978. Occidental Winery is his zenith. Occidental, on the far reaches of the western Sonoma Coast, is the place where Steve Kistler finally decided to put his own roots in the ground, literally and figuratively, after 35 years of experience working with vineyards all over California. The 80 acre property consists of three estate vineyards – Bodega Headlands, Occidental Station, and SWK – as well as a state-of-the-art small winery on a ridge overlooking the Pacific Ocean just east of the town of Bodega in Freestone-Occidental. While Steve continues to direct all farming and winemaking at Kistler Vineyards, he has found a home at Occidental where he, alongside his daughters Catherine and Elizabeth, can produce Pinot Noir with character powerful elegance for years to come.
In the early 1980s, Kistler planted Pinot Noir vine cuttings from grand cru vineyards in Vosne-Romanée in order to identify which particular vines had the desired characteristics for California. He was looking for vines that produced smaller, looser clusters with thick enough skin to stand up to the California sun and, especially, the tendency to produce a good amount of millerandage, or "hens and chicks," in most years. Over the following years, small batches of wine were made from each of the selected mother vines, and wines were evaluated for their expression of fruit and site, as well as color, acidity, low PH, and finesse. It took over two decades to develop and refine the field selections that were eventually planted at Occidental.
Once Steve Kistler found the vines he was looking for, he decided that Freestone-Occidental was the right piece of dirt to plant. Bodega Headlands and Occidental Station were planted in the early 2000s exclusively to Pinot Noir. Starting in 2004, Kistler Vineyards bottled a Pinot Noir from each of these vineyards, naming them Cuvée Elizabeth and Cuvée Catherine, respectively, after Steve's two daughters. When Occidental debuted in the 2011 vintage, these two wines were the launch point, moving over from Kistler to Occidental. The SWK Vineyard sits above the windy Bodega Headlands Vineyard and displays more masculine character than the others, as is evident in its 2012 debut vintage. "All of the sites have been chosen for their ability to achieve full ripeness at lower sugar levels, which is one of the basic concepts that underpins Occidental," said Antonio Galloni of Vinous. The low crop levels in these vineyards, averaging 2 tons per acre or less, and meticulous work in the vineyards, are of critical importance when farming in such close proximity to the ocean and to produce wines with purity of fruit, intensity, balance, and delicate richness.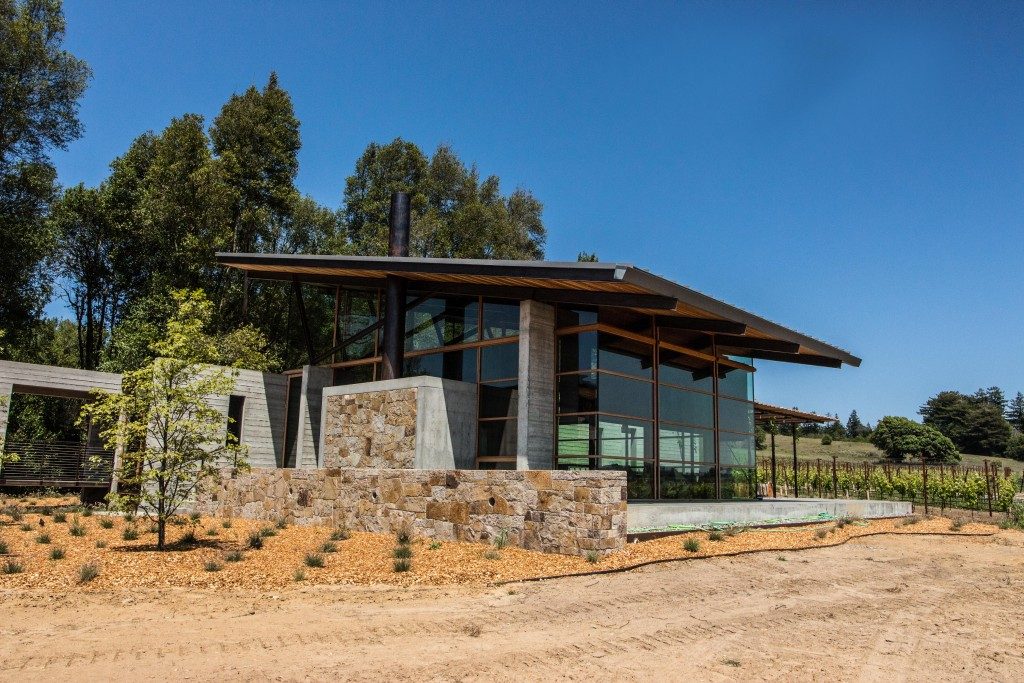 Inside the new winery at Occidental, the grapes are handled with the utmost care. All fruit is
harvested at night to keep the grapes at a low temperature to maintain acidity, and a high percentage of uncrushed whole berries are left in each fermenter. In addition, each year the blocks with more of the millerandage discussed earlier ferment with 20-30% whole clusters. The wine undergoes a native fermentation with minimal pigeage to ensure a gentle extraction, and is then transferred to French oak barrels (25% new) to age in a cold underground cellar. The wine remains unracked until it is bottled, unfined and unfiltered, with a minimum level of SO2.
If there was a Mount Rushmore of California wine, Steve Kistler would undoubtedly be firmly in the discussion for inclusion. Occidental Winery is the pinnacle of his decades of exploration and experience making wine in the Golden State, and it is an incredible example of the potential for world-class wine in the true Sonoma Coast. Moreover, in visiting the vineyards with Steve, it is clear how proud he is of this winery. He exudes passion for the place in his own reserved way, and it is apparent how excited he is about the future of Occidental; not only for himself, but for generations to come.