Marlborough is made up of a collection of valleys surrounding the city of Blenheim on the South Island of New Zealand. With lots of sunshine, diverse and well-draining stony soils, and diurnal temperature shifts, it is no wonder that Marlborough is the heart of New Zealand's winegrowing area.  According to New Zealand Winegrowers, there are nearly 23,000 hectares of vines planted in Marlborough, which are responsible for 77% of the total production of the country. Over 17,000 hectares are planted to Sauvignon Blanc, a grape that is nearly synonymous with New Zealand wine at this point. The climate and soil composition of Marlborough meshes well with Sauvignon Blanc to give it a distinctive flavor profile, and its commercial success has led to a boom in the category. Here at Skurnik Wines, we were very excited to start working with Mount Riley in the Fall of 2014, as they represented a unique opportunity to represent a passionate family with a history in New Zealand.
Mount Riley was founded in 1992, when owner John Buchanan decided to leave his job with the second largest winery in New Zealand to go back to his roots. John is a fifth generation Marlborough citizen and Mount Riley is a true family winery, with John's daughter Amy managing winery operations and Amy's husband, Matt Murphy, as the winemaker. Matt was the winemaker at Craggy Range for 7 years before marrying Amy and joining Mount Riley. Amy was formerly a lawyer with a great career in both New Zealand and London, and she has been managing Mount Riley for the past 9 years. The intention for the winery is to remain firmly in family hands for generations to come.
Mount Riley owns 10 vineyards in Marlborough and the winery is five miles south of Blenheim. Each vineyard brings unique qualities and terroir to the Marlborough blend.
Anderson Block: Pl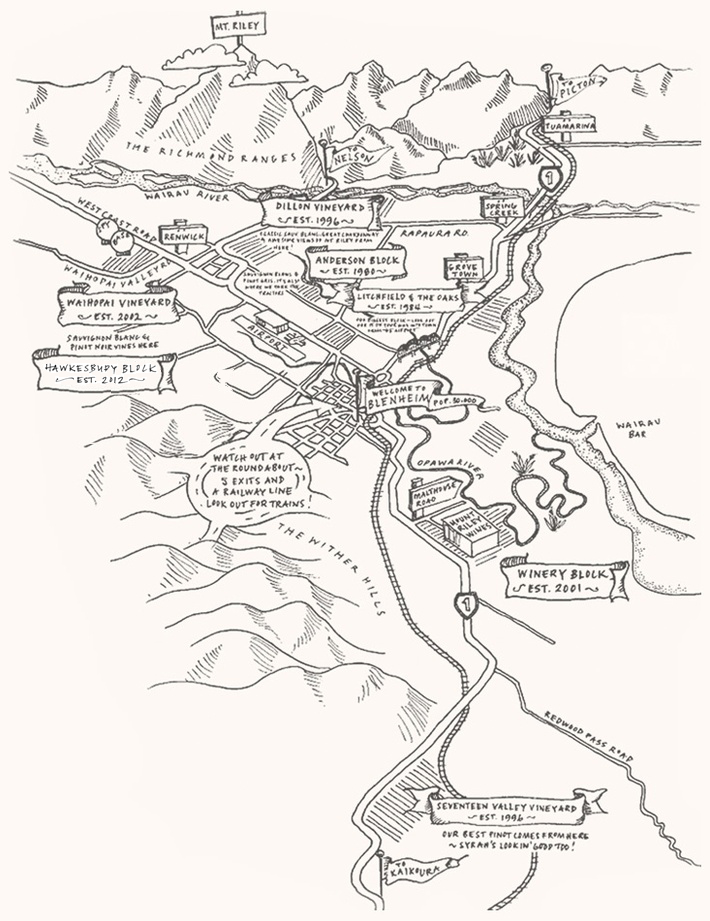 anted in 1980, Anderson is the oldest vineyard and often produces some of the top Sauvignon Blanc from a stony terrace section.
Litchfield Vineyard: Planted in 1986, Litchfield is their largest and is essentially dry-farmed due to a high water holding capacity.
Dillon Vineyard: Planted in 1996, Dillon has fantastic views overlooking the Richmond ranges and the eponymous Mount Riley (which is 1,314 meters high). This vineyard is planted almost exclusively to Sauvignon Blanc and has typical Rapaura soils of deep river, free-draining shingle, and the grapes always exhibit a certain stony minerality.
Winery Block: Planted in 2001, Winery is perhaps the coolest vineyard, as the Pacific Ocean moderates the temperature coming from the east. Soils are silt loam and vines grow with relatively low vigor here.
Waihopai Vineyard: Planted in 2002, Waihopai is right on the western edge of the Marlborough winegrowing region and is the warmest site that they own. Only a small percentage of Sauvignon Blanc goes into the blend from this vineyard, but it sure adds an interesting component.
The remainder of the vineyards are just coming online, as new ones were planted in the early 2010s. Mount Riley also works closely with a select group of independent growers who are chosen not only for their ability to produce great fruit, but also because the family believes their vineyard sites add something special to the wines.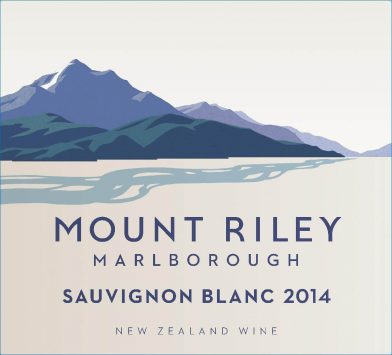 Mount Riley, Sauvignon Blanc 'Marlborough' 2014
The Mount Riley Sauvignon Blanc is a blend from multiple vineyard sites throughout Marlborough, with 30% from the Awatere Valley and the balance from the Wairau Valley. Grapes were crushed and destemmed prior to pressing and fermentation was induced by the introduction of carefully selected yeast strains. The wine was fermented in stainless steel at cool temperatures to preserve the lifted aromatics.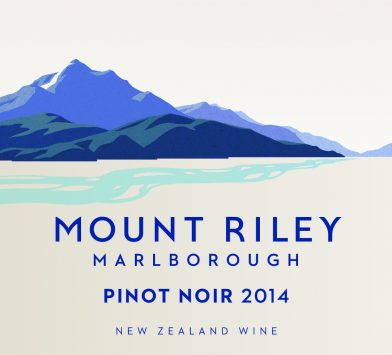 Mount Riley, Pinot Noir 'Marlborough' 2014
The grapes for this wine were sourced from multiple vineyard sites throughout the Wairau Valley in Marlborough. Diversity of grape source and clonal material allowed Mount Riley to make a complex and complete wine with great fruit character and depth of flavor. Grapes were cold soaked, fermented in small parcels and aged for nine months in French barriques.