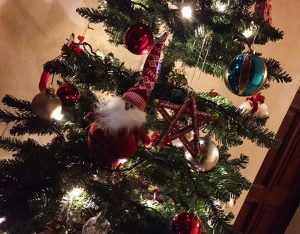 Christmas traditions are an important part of the Italian family, and no two holiday tables ever look the same. Whether it's tortelli in Toscana, or panettone in Piemonte, each family has their own unique way of celebrating the season.
This year, we asked a few of our producers to share their traditions with us. Below you'll find recipes, anecdotes, and good tidings from the Molino, Vallana, Cortonesi, and Scavino families.
We hope you enjoy them as much as we did!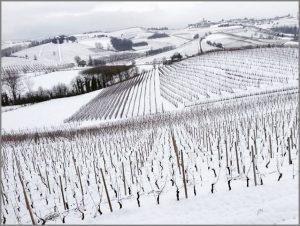 Martina Molino (Mauro Molino):
Every year our family has a different "Christmas wine theme". A couple of weeks before Christmas, we come up with the menu and decide as a family on a single vintage of wine to drink. Last Sunday, after deciding the menu (as we are proper Italians!) we picked the vintage 1999.
On Christmas Eve, we meet at my parents' house, and we pair each course with a wine from the vintage – always from our general area in Piemonte. Of course,  Barolo 'Conca' is always one of them.  In my personal opinion, wine is all about family and tradition. Christmas is the best occasion for us to combine those very important values.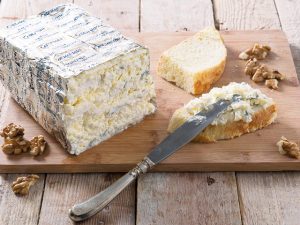 Marina Fogarty-Vallana (Vallana):
One of my favorite recipes, a MUST HAVE for the holiday menu! Fast, simple, delicious!
Equal parts of Gorgonzola Dolce (Dolcelatte) and Mascarpone cheese.
A bunch of walnuts (according to how crunchy you prefer the cream).
Bread (I prefer flat pain carré).
Mix the two cheeses together. Chop the walnuts thoroughly and mix them in the cream. Toast your bread until it is crunchy. Cut it in a tramezzino (triangle) shape. I guess it would also work very well with a bagel! Spread the cream – if you like you can make it pretty by doing this with a piping bag for decoration. You can also use walnuts to decorate.  Enjoy with sherry or a medium sweet wine of your choice! Save the Gattinara for the roast!!!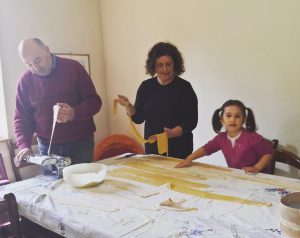 Andrea Cortonesi (Uccelliera):
We receive family members and friends each year for Christmas and serve a very traditional recipe: Tortelli Marremani, an egg pasta stuffed with ricotta di pecora, and spinach, made by hand. The ricotta, made with local sheep's milk, is unique to Tuscany and is creamier and denser than the cow's milk version. We prepare it with a meat ragu, but you can use any sauce of your choosing. Dinner is always served with Brunello di Montalcino!

Tortelli Maremmani (recipe courtesy of Andrea Cortonesi):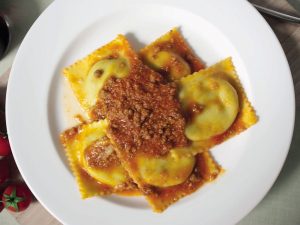 | | |
| --- | --- |
| For the Pasta: | For the Filling: |
| 200g Farina | 200g Spinach |
| 2 Eggs | 200g Ricotta di pecora |
| 1 Tablespoon Extra Virgin Olive Oil | 1 Egg |
| 1 teaspoon Salt | Nutmeg, to taste |
|   | Parmigiano Reggiano, to taste |
Cook the spinach in lightly salted water, then drain and squeeze out all of the excess water. Chop fine.
Mix the spinach and ricotta together in a bowl.  Add the egg, nutmeg, salt, and cheese. Stir to mix, and transfer the filling to a pastry bag.
Roll out the pasta to the second thinnest setting on a pasta machine.
Distribute the filling evenly across, about 3cm apart.
Cover with a second sheet of pasta, moistening the edges with water to adhere and seal along the filling.  Cut into squares and set aside.
Cook the ravioli for 5 minutes in salted boiling water.  Serve with desired sauce.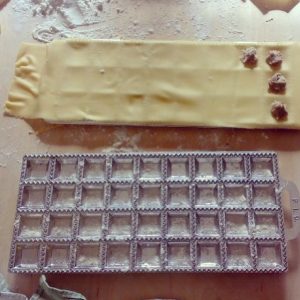 Elisa Scavino (Paolo Scavino):
On the morning of Christmas Eve, my Aunt Angela makes agnolotti for Christmas lunch – a yearly tradition for my family. She makes the dough with flour, eggs and salt. Then she makes the ripieno, a stuffing with chopped roast of three type of meat (veal, pork and rabbit), eggs, chopped spinach and a mix of herbs, and grated parmigiano cheese. On the pasta board she prepares the sheets of dough (i fogli di pasta), making them as thin as possible. Then she puts one sheet of pasta on the mold and she cuts off the extra edges with a pastry cutter. She puts a little bit of the filling in each hole of the mold. Then she rests a sheet of thin pasta to cover the underlying sheet and the filling, and adheres the two sheets together. Finally, she  cuts the agnolotti!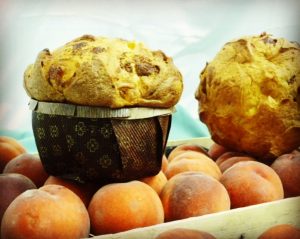 On Christmas Eve my family goes to Midnight Mass, stopping for panettone on the way at Sacchero Pastry Shop in Canale.  They make our favorite panettone with apricots and chestnuts!
Christmas morning we cook, filling the house with the amazing smell of agnolotti! Before lunch, we exchange presents.  Then my father chooses the wine for the day and we eat! After lunch, everyone naps for a few hours, and then the day is complete!
Buon Natale, Buone Feste, Auguri di Natale… Merry Christmas and Happy Holidays from the Skurnik Italian Team!