Ninety miles northeast of Alba, hidden at the base of the Italian Alps, is the little-known winegrowing area of Alto Piemonte. The region, which acquired its name more for its high altitude than for its relative location to the Langhe (the name literally translates to 'high Piedmont'), is an Alpine paradise set amid forest-clad hills on the banks of the Sesia River.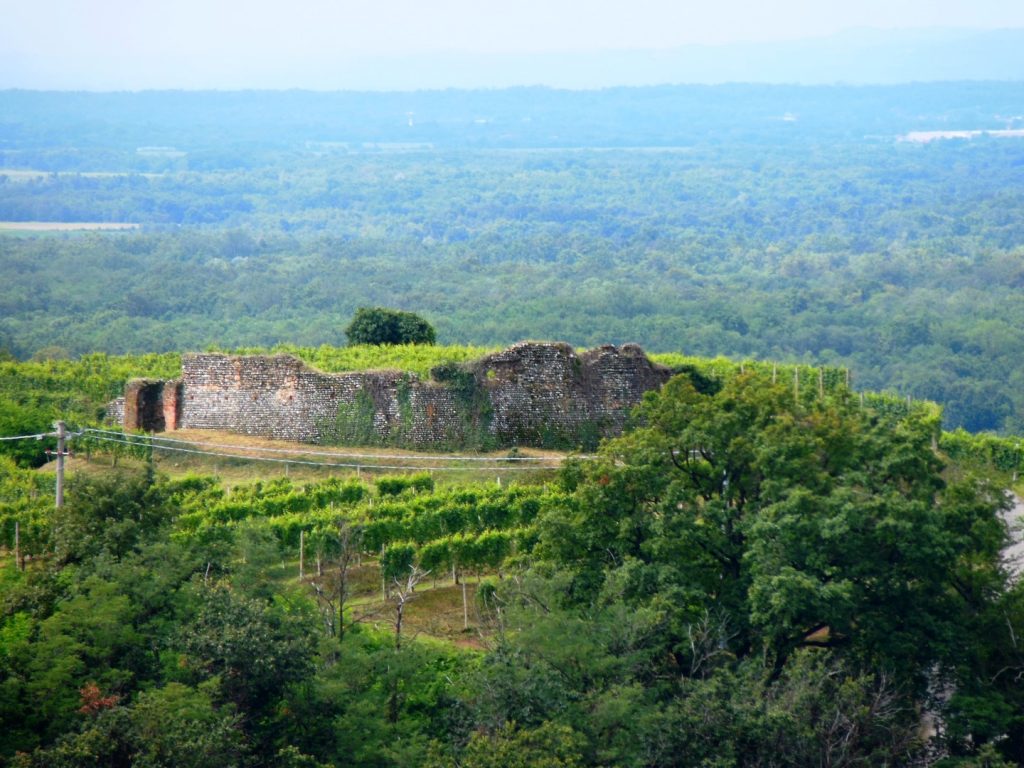 Once Italy's largest and most important region for Nebbiolo production, Alto Piemonte's vineyards stretched as far as the eye could see. But in the late 1800s the area was decimated by phylloxera, and many growers did not have the means to replant their costly, terraced vines.  To make matters worse, the Alto Piemonte was virtually abandoned after World War II, as the booming industrial revolution led to a mass exodus from the countryside. With high-paying factory jobs in the cities available to everyone, why spend days working in the vineyards to earn a fraction of the salary? By the end of the war, the once 40,000 hectares of vines was diminished to less than 600 hectares. Forests overtook the vineyards, and most people did not return from the cities to reclaim what they had left behind.
Over the last two decades the Alto Piemonte has experienced a renaissance, with the next generation discovering a newfound passion for the countryside and its wines. Tiziano Mazzoni, whose father left the region after the war, reconnected to his family history by acquiring 1.5 hectares of Ghemme in 1999. Francesca Castaldi, whose family historically sold all of their wine to the local cooperative, purchased vineyards in Fara in 1997 and recently renovated her father's original cantina! And Vallana and Antoniolo, who remained steadfast during the region's difficult times, continue to make wines of exceptional quality from their vineyards in Gattinara and beyond.
Revitalization in the region has contributed to the reappearance of terroir-driven, handmade wines ranging in style from traditional to modern, rustic to polished. While the Langhe showcases a beautiful expression of Nebbiolo, especially in Barolo and Barbaresco, no collection is complete without the charming, highly aromatic, and cellar-worthy wines of Alto Piemonte. Best of all, these appellations are still relatively unknown and therefore present incredible value to consumers. The Alto Piemonte, it turns out, is a wine-lovers' dream where quality and affordability are not mutually exclusive.
Alto Piemonte's Distinctive Terroirs: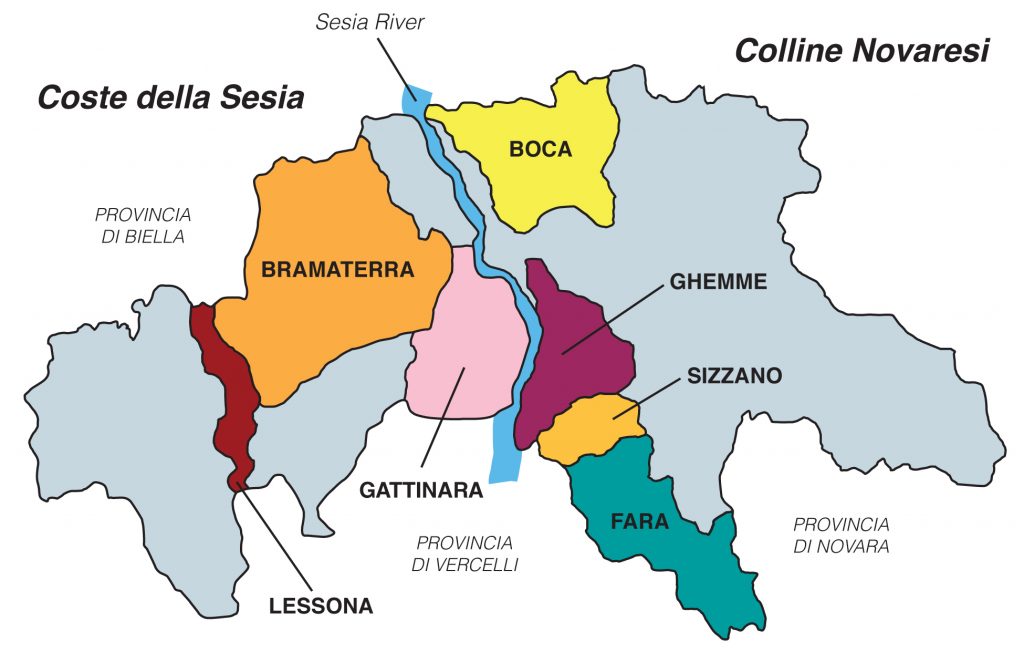 Regional Designations:
Coste della Sesia – Encompasses vineyards to the west of the Sesia River within the provinces of Vercelli & Biella. White wines are produced from 100% Erbaluce.  Reds are produced from a minimum of 50% Nebbiolo and can be blended with Uva Rara, Vespolina, Croatina, and Barbera. DOC status was granted in 1996.
Producer(s): Antoniolo
Colline Novaresi –  Recognized as a DOC in 1994, vineyards of the Colline Novaresi stretch east of the Sesia River in the hills of the province of Novara at altitudes of 400-450 meters. Soils are made up of a combination of gravel and red clay with very high acidity. White wines are produced from 100% Erbaluce.  Reds are produced from a minimum of 50% Nebbiolo and can be blended with Uva Rara, Vespolina, Croatina, and Barbera.
Producer(s): Vallana, Tiziano Mazzoni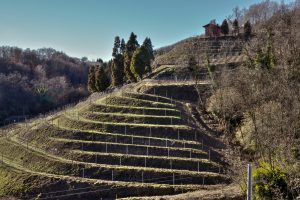 Appellation Designations (wines from Bramaterra, Lessona, Valli Ossolane, and Sizzano are also worth seeking out):
Gattinara – Vineyards were originally planted in Gattinara, the largest and well-known region of the Alto Piemonte, by the Roman Empire in the 2nd century, BC. The area was at one time completely carpeted with vines, but today just over 100ha of vineyards remain. Soils are rocky, granitic, and iron-rich.  Wines are produced from Nebbiolo, which can be blended with up to 10% total of Uva Rara (Bonarda di Gattinara) and/or Vespolina. They must be aged for a minimum of 35 months, 24 of which must be in wood. Riserva level bottlings must age 47 months, with a minimum of 36 months in wood. DOCG status was granted in 1990.
Producer(s): Vallana, Antoniolo
Ghemme – Located across the Sesia River to the east of Gattinara at an elevation of 300 meters above sea level, vineyards were originally planted here in the 5th century, BC. Soils are sandier than Gattinara. Wines are produced from a minimum of 85% Nebbiolo, which can be blended with a total of 15% Vespolina and/or Uva Rara. They must be aged for a minumum of 34 months, 18 of which are spent in wood. Riservas age 46 months, with 24 months in wood. Ghemme became an offical DOCG in 1997.
Producer(s): Tiziano Mazzoni
Boca – At 450-500 meters above sea level, Boca is the highest winegrowing region in all of Piedmont, with ancient volcanic soils that date back to the formation of the Alps. The vineyards are shaped in a natural amphitheater.  Wines are produced from 70-90% Nebbiolo, blended with up to 30% Uva Rara and/or Vespolina. They must be aged for a minimum of 22 months, with 18 months spent in wood. Boca was granted DOC status in 1969.
Producer(s):  Vallana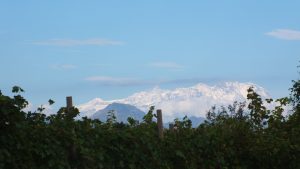 Fara – The appellation of Fara is named for an ancient village settled by Lombard invaders in circa AD 600 at the base of Monte Rosa, Italy's second highest peak. Vines have been planted in this area since Roman times, and the wines were known as being of exceptional quality throughout the empire's reign. Today the appellation consists of 20 hectares of vineyards with only 1 bottler/producers in the communes of Briona or Fara Novarese. Wines are produced from 50-70% Nebbiolo, with up to 50% total of Vespolina and/or Uva Rara. They must age for a minimum of 22 months, with 12 of those months spent in wood. Established as a DOC in 1969.
Producer(s): Francesca Castaldi