Sales of American wine are on the rise and continue to be dominated by the fighting varieties; Chardonnay, Cabernet, Merlot and Pinot Noir. This should come as no surprise, as it confirms historical trends in America's wine market over the past eight years. The demand for these American wines is at a record high: prices continue to rise, and competition is fierce, brought on by a proliferation of domestic wineries and shrinking distribution channels. It's this very economic environment that has winemakers seeking "alternative" varieties as inspiration for their young wineries, or as a complement to an existing portfolio of core wines. Some grapes, like Carignan, Grenache and Valdiguié, have played a role in American winemaking  since the Gold Rush, while younger plantings of Cabernet Franc, Albariño, Chenin Blanc, Dolcetto and Sangiovese have emerged in the last twenty years. These grapes remain affordable because they are grown in lesser-known appellations in California, like the Sierra Foothills, Mendocino, Suisin, and the Santa Ynez Valley. Winemakers employ minimal cellar practices, such as concrete fermentation tanks and aging in used barrels, to keep costs low and preserve freshness and energy. These wines are approachable, quaffable and usually meant for early drinking pleasure.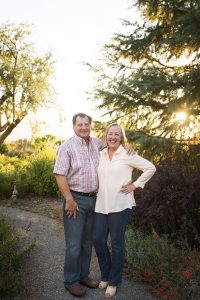 John Skupny has explained the inspiration behind founding Lang and Reed Wine Co., his label focusing on Cabernet Franc, as a desire to make a wine he could enjoy on a Tuesday evening without breaking the bank. John and Tracey Skupny have raised their family among the Cabernet Sauvignon vines of the Napa Valley since 1984.  Cabernet Franc historically played a role as a blending grape in Bordeaux and California, adding aromatics and complexity to the blend. Cabernet Franc does not command the price of Cabernet Sauvignon and afforded an opportunity for John and Tracey to pursue their passion of making inexpensive, charming Cabernet Franc wines modeled after the wines of the Loire. Like many labels focused on an alternative variety, Lang and Reed sources grapes from four neighboring  counties that make up the North Coast AVA: Napa, Sonoma, Lake and Suisun. The North Coast bottling is a fruit-forward, wonderfully nuanced Cabernet Franc with gentle tannins adding to its accessibility. The more serious '214' bottling is comprised of 100% 214 clone. A clone heralded in the Loire, and only recently taking hold in Napa, this is a generous wine offering insight to the Cabernet Franc grape with American flair. Prior to the 1990s it was difficult to find clonal diversity in Cabernet Franc, but with a  growing wine business in Napa Valley taking hold, European clones were planted and offered another iteration of the grape.  In recent years, Lang and Reed added Chenin Blanc to their portfolio, producing both Mendocino and Napa bottlings, further enriching  their Loire focus.
---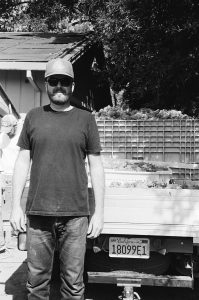 In 2010, Evan Frazier made the first vintage of Ferdinand, his label focused on two Spanish varieties: Albarino and Tempranillo.  Evan is the General Manager and assistant winemaker at Kongsgaard Wines in Napa Valley, where he learned both winemaking and the business of wine. The Ferdinand wines are raised in the same cellar where Evan makes Chardonnay for the Kongsgaard family, keeping costs in line so he can focus on making approachable and affordable expressions of these relatively new varieties in California.  Evan works closely with two growers in the Sierra Foothills in Eastern California. Albariño comes from Luna Vista Vineyard in the Borden Ranch appellation, near Lodi. Markus Bockisch planted the experimental vineyard with many different Spanish varieties and has become an invaluable source of grapes for this rising movement.  The Albariño maintains all the acidity and freshness associated with Galician wines, but the wine is barrel fermented, making it an American expression.  Tempranillo is harvested from Anne Kraemer's impeccable Shake Ridge Vineyard in El Dorado, at 1500 feet in elevation.  Tempranillo thrives in Shake Ridge soils – a blend of red volcanic quartz and basalt. Coupled with the warm days and cool evenings in the Sierra Nevada, Ferdinand Tempranillo reflects the varietal integrity of its European ancestor in the Ribera del Duero, where the bud wood was taken from for this vineyard.
---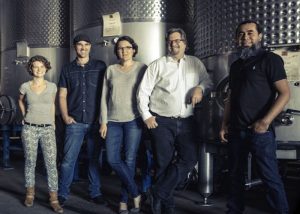 For three American winemakers, working with alternative varieties is an opportunity to pursue a passion outside of their wineries' respective focuses. Mike Dashe primarily produces Zinfandel at his winery, Dashe Cellars. Recently he also began making Carignan from the Evanghelo Vineyard under the Dashe 'Les Enfants Terribles' label. These 125-year-old, own-rooted vines were planted in 1890 in Contra Costa County in the Sacramento Delta. For years the grapes of the Delta region have been used as part of the ubiquitous California Red Blend for industrial wine houses. The opportunity to work with these gnarly old Carignan vines intrigued Mike Dashe and was a natural complement to his Zinfandel portfolio.  Mike uses natural yeast to ferment the wine dry and then raises it in traditional 60 gallon neutral oak barrels, an homage to the historical practices of the immigrant winemakers who settled the region.
---
Doug Tunnell is a Pinot Noir winemaker and proprietor of Brick House in the Oregon.  Doug planted Gamay Noir a Jus Blanc in the 90's because he loved the wines of Beaujolais, and traditionally Gamay followed Pinot Noir and Chardonnay in the vineyards.  The Brick House vines are planted on the mica rich, acidic soils of the Willamette Valley and farmed with biodynamic practices. Doug's Gamay Noir is luscious, with its inherent great acidity, making it quite food friendly.
Pax Mahle of
Wind Gap
works with a plethora of old vine grapes in his proprietary red wine,
"Soif"
(French for thirst). Pax ferments Valdigue, Negromaro, Dolcetto, Mourverdre, Petite Sirah, Zinfandel and Cargnan together to produce an intense wine of extreme pleasure. It is 100% carbonic maceration, fermented and aged in concrete, and harkens back to a time of simple pleasure.   All of these wines are energetic, food friendly, affordable, and produced from some of the oldest vineyards in the United States.
In fact, it is here in Pax's Soif that we can encounter the dynamic opportunity presented by enlivening these oft-forgotten varieties. They at once speak to the heritage of American wine-growing – a story of intrepid immigrants – while also encouraging unbridled creativity in the contemporary cellar. The task at hand, for all of us, is to celebrate these wines for their singularity – not as alternatives to the industry-driving varieties, but as enriching views into the diversity of the American landscape. And when we are privileged to taste the hard work of our winemaking partners, we soon realize this is not a task at all.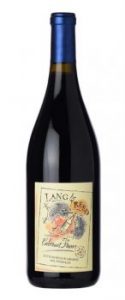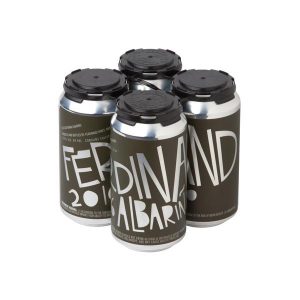 Vista Luna Vineyard, Borden Ranch AVA
100% Albarino grown on alluvial cobbles and gravelly loam, Certified Green by Lodi Rules
Aged 8 months on lees in neutral barrels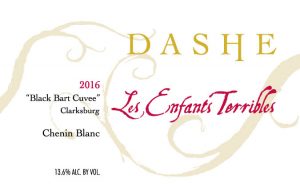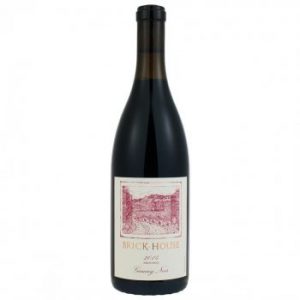 Brick House Gamay Noir, 'Due East' 2015
100% Gamay Noir clone #358 – originally planted in 2008 (replanted later due to snowfall damage); maintains acidity at higher sugars; only planting of 358 in Oregon
Planted on steep, east-facing hillside with shallow sedimentary soil
Picked September 15; de-stimmed and cold fermented in open topped tank
After three weeks, racked to 100% neutral oak for 12 months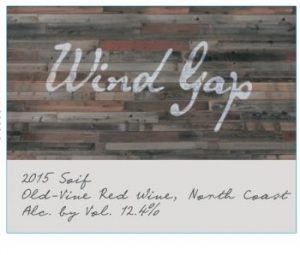 Wind Gap Soif, 'North Coast' 2015
35% Valdiguie (½ Planted in 1944 & ½ Planted in 1974, Mendocino & Suisin), 20% Zinfandel (1944, Mendocino), 15% Carignan (1913, Mendocino), 12% Petite Sirah (1947, Mendocino), 10% Dolcetto (1975, Mendocino), 5% Negroamaro (1975, Mendocino), 3% Mourvedre (1881, Sonoma)
100% Carbonic Maceration, 4-months in neutral French Oak and concrete