There are two essential rules to remember during the 2016 Holiday season. First, everyone enjoys receiving a bottle of delicious booze as a gift. Second, everyone appreciates the party guest who shows up with a surprisingly enjoyable bottle of booze, perhaps even one they've never heard of! We're here to help everyone abide by these rules so you can give a memorable gift or ignite any holiday gathering.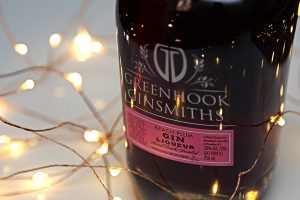 Let's start with some great gift ideas made locally. Have you ever heard of a beach plum? While many of us living in the New York area have not, these finicky little fruits are a native species of our coasts and have recently found their way into our liquor cabinets. Greenhook Ginsmiths' Beach Plum Gin Liqueur is distillery owner Steven DeAngelo's New York twist on England's traditional holiday spirit, sloe gin. Don't be misled by the word beach; complex winter flavors of marzipan and bitter almond accent the jammy fruit character in this delightful spirit. It is widely appreciated as an after dinner cordial but has proven to mix up elegantly in cocktails as well. Gin drinkers and liqueur lovers alike will find spirited satisfaction within the glassy confines of this Brooklyn born bottle.
1 oz Greenhook Ginsmiths Beach Plum Gin
.75 oz Benedictine
.75 oz Maraschino
.75 oz fresh lemon juice
Combine all ingredients in a shaker tin; shake with ice and stain up into a chilled cocktail glass.
---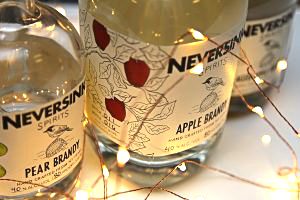 Hudson Valley fruit also makes its way into Skurnik's spirits portfolio. Neversink's Apple Brandy is an eau de vie (water of life) made exclusively with New York grown apples  Owners Yoni and Noah, ferment and distill the apples at their Port Chester, NY facility once a year during apple harvest. Neversink has a limited offering of aged Apple Brandy and unaged Pear Brandy available this year. If you can get your hands on either of these, friends and family members will be impressed by the high quality of European style schnapps coming from two young Westchester natives driven by passion.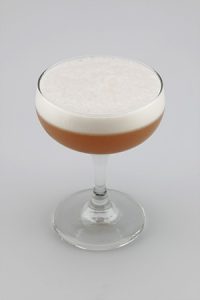 Pink Lady (Credit: c. 1911, NYC)
1.5 oz Neversink Gin
.75 oz fresh lemon juice
.5 oz Neversink Apple Brandy
.5 pomegranate grenadine
egg white
Combine ingredients in mixing tin; shake once without ice to emulsify egg whites; add ice & shake; strain into chilled cocktail glass.
---
Speaking of passion and schnapps, there are few distillers on Earth who are as highly regarded as Austria's decorated Hans Reisetbauer. This is because he makes eu du vie treasures that taste astonishingly true to the ingredients they are made from. It has been said that Reisetbauer's Carrot Eau de Vie tastes more like carrots than carrots themselves. For a seasonally appropriate and sophisticated gift option, we also recommend Reisetbauer's Hazelnut, Ginger, Rowanberry and of course, Pear Williams.
But Hans Reisetbauer doesn't stop there. No country on Earth drinks more single malt whisky than we do, and while Scotland's famed scotch continues to grow to unprecedented heights each year, single malts do not only come from Scotland. Just as Hans grows, ferments and distills unexpected fruits and vegetables into beautiful spirits, he also grows, malts and distills his own barley — a farm-to-bottle approach nearly unheard of in the world of single malt whisky. Reisetbauer Single Malt has a familiar scotch-like nose with a delicate sweetness on the palate, enhanced by Trockenbeerenauslese (Austrian dessert wine) casks which are used to finish Hans' whisky. With offerings at 7, 12 and 15 years, these are incredibly unique spirits that become instant favorites among whisky lovers.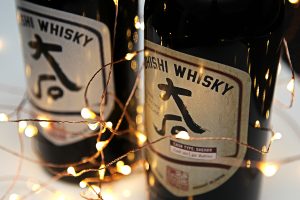 Austria is not alone in making whiskey that transcends borders and international palates. Japan has become the Scotland of the Far East, making whisky that perfectly weaves together European tradition and Japanese craftsmanship. Ohishi Japanese Whisky was founded in 1872 in the Southwest of Japan. Unlike many Japanese whiskies, they use a grain that is much deeper rooted in their culture than barley: rice! Essentially distilling sake into shochu then aging in ex-brandy and sherry casks, these Japanese gems can bring any whiskey collection to the next level. Concerned about the age? Well, Ohishi blends whiskey that has rested in barrels for 5-30 years, creating a smoothness and complexity that will not disappoint.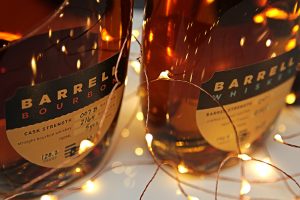 While the entire world is making and drinking a massive volume of whiskey these days, American whiskeys — most of all bourbon — have never been so popular. Barrell Craft Spirits has continued to release new bourbons that are marked by individuality and distinction. Now on their tenth batch, Barrell has constantly impressed the whiskey world with their excellent selections and gracefully aged cask strength bourbons. Want to give the ultimate gift? Look out for the New Year's Bourbon which is a blend of Barrell's last six bourbon batches. Many bourbons in the blend have achieved massive scores and incredibly positive critical acclaim, so don't hesitate — this limited release might well be this year's adult version of the 1996 Tickle Me Elmo holiday craze.
Lovers of brown spirits have begun to venture away from their grain based favorites and towards cane. Rhum JM's aged expressions are the perfect choice for a whiskey lover who has an open mind to sipping spirits. Coming from the lush Island of Martinique and proofed with volcanic water, Rhum JM's sipping rhums are drier than expected, making them much more whiskey-like in body and character. These make excellent gifts for the cigar smoker who appreciates a proper spirit pairing.
There is no better gateway into well-made sipping spirits than El Dorado 12 Year Old Rum from Guyana. This is an excellent gift for any rum or whiskey drinker you are shopping for but happens to be the perfect gift for an early to mid-twenty year old who is looking to expand their drinking horizons. That's because this Demerara rum has unmistakably complex spice and an extremely palatable sweetness. Older expressions like their 15 or 21 year old rums are even better suited for more seasoned booze lovers.
Showing up to a party with any of the following  bottles will lead to different but undoubtedly enjoyable outcomes, so please decide responsibly…
Brennivin Aquavit, straight from the freezer, will warm the insides of holiday party goers. Beware though, this is an extremely easy spirit to take shots of and does pack a full 80 proof punch. Using just one of the traditional aquavit botanicals, caraway, this spirit pairs extremely well with fish and even better with good company.
There is nothing quite like a mezcal drinking experience. Namely, each single village Nuestra Soledad Mezcal comes from a different village across Oaxaca. This spirit will surely intrigue and supply an inexplicably euphoric sensation to all party guests. Warning: properly made, traditional mezcal tends to invigorate & inspire the senses — and so, too, the body.
Caffo's Vecchio Amaro del Capo is the most popular amaro in Italy, selling more than five million bottles per year. The root of Caffo's success is the perfect balance of herbal and sweet that embody Italy's favorite shooter. Undoubtedly, this digestive can be enjoyed after dinner as a sipper, with lemon and tonic, or of course, lined up in shot glasses. The choice is yours.
Older expressions of Armagnac, Cognac and Calvados are complex, lovely and among the most delicious seasonal sippers in the Skurnik portfolio. We have offerings coming from more than ten French suppliers that fall into every holiday budget, large and small. Pour some Boingneres 'Cepages Nobles' Armagnac,  or some vintage Lemorton Domfrontais Calvados into a snifter or tulip glass and enjoy. As a disclaimer, you will not only look more intelligent while drinking a glass of brandy that's perhaps a quarter century old, you may find yourself in a conversation of unprecedented intellect.

Alpe Genepy is a 98 proof artemisia liqueur that has historic beginnings which are said to have later evolved into Chartreuse. How does a shot of ancient but high proof Italian booze go down? Way better than the cinnamon flavored "whiskey" your cousin brought to the party.
Finally, Vicario Italian Liqueurs needs to be at every party. In fact, you should refuse to attend a party that is without at least one offering from Vicario this holiday season. Why, you may ask? Because there are no more delicious digestives, cordials or liqueurs made anywhere. Please take caution, as your mind will be blown by each and every one of these. While some spirits can be difficult to apply in a particular cocktail, Vicario is as simple to enjoy as possible. Pour their Dragoncello (tarragon), Licorice, Nocino (walnut), or Savage Cherry (wild cherry) into a glass and drink it. No need to overcomplicate!
The holidays are a time of giving, and a time of sharing, and there's hardly anything people love to receive (or to share) than a good bottle of booze! The giving is up to you. We won't blame you if you decide that one or more of these gifts ends up in your personal liquor cabinet.