Barrell Craft Spirits Bourbon (Gold Label)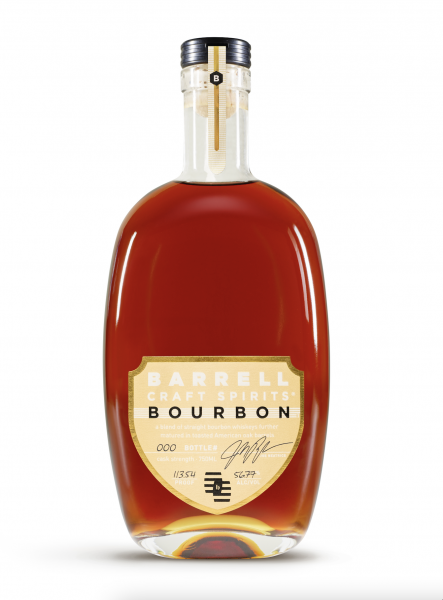 16 and 17-year-old Straight Bourbons, blended and bottled by Barrell Craft Spirits
Distilled and aged in IN, KY, and TN; crafted and bottled in KY
A classically fruity bourbon, as sixteen years of maturation have produced an array of stewed and dried fruits of kaleidoscopic complexity. The overlay of toasted oak has rounded off all the sharp edges, leaving a soft and gentle profile that belies its high proof.
Bottled at a cask strength of 56.77% ABV
Barrels for this release were selected from four different collections: cherry bomb barrels with a rich mouthfeel, nutty oak-forward barrels, high proof and high complexity barrels, and barrels with pronounced milk chocolate notes. The last group underwent a secondary maturation in toasted, virgin American oak before it was added to the blend. This is the longest blending and polishing process BCS has ever undertaken, utilizing custom-toasted finishing casks and calling on part of its lowest yielding and most mature set of bourbon barrels.
Info
Spirit Type:
American Whiskey
Sizes Available
| | | |
| --- | --- | --- |
| Full Bottle | US-XBB-65-NV | 3/750ml |