Two Stacks Irish Whiskey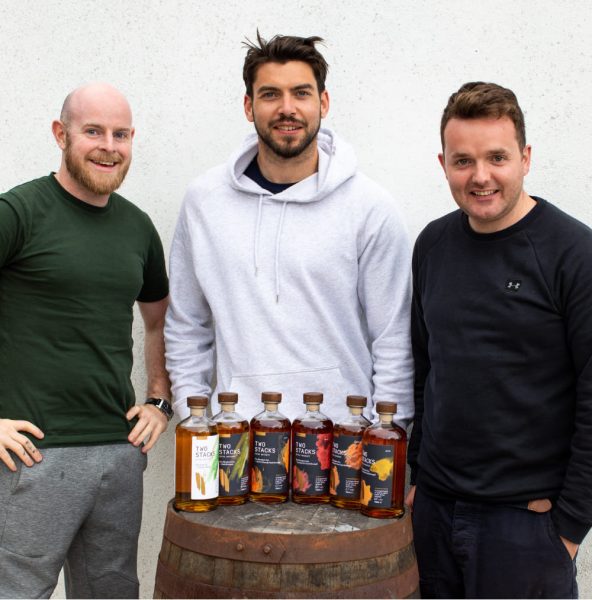 In the 18th century, long before Irish and Scottish whiskies were dominated by a few big brands and an obsession with single malt, the rule of the day was to craft compelling blends of whatever whiskey was at hand. Grocers, bonders, and other commodity merchants could make a name for themselves with the quality of their blending, which in turn helped to spur the development of distinct regional styles all around the British Isles.
Two Stacks was created by three longtime friends at the forefront of reinvigorating and reimagining the historically calcified Irish beverage industry. Taking their name from the twin smokestacks of historic Old Dundalk Distillery—stacks so tall they used to act as landmarks guiding ships to port—Two Stacks aims to guide modern consumers to the welcoming waters of Ireland's best whiskeys with an emphasis on transparency and integrity in sourcing. Reinvesting in the blending process as artisanal rather than industrial, every step of their production is done traditionally: by hand, by taste, and by smell.
Fully commited to reinvigorating Ireland's long history of bonding and bottling, Two Stacks opened their own state-of-the-art bonding, blending, and bottling facility in County Down in August of 2022.