Supergay Spirits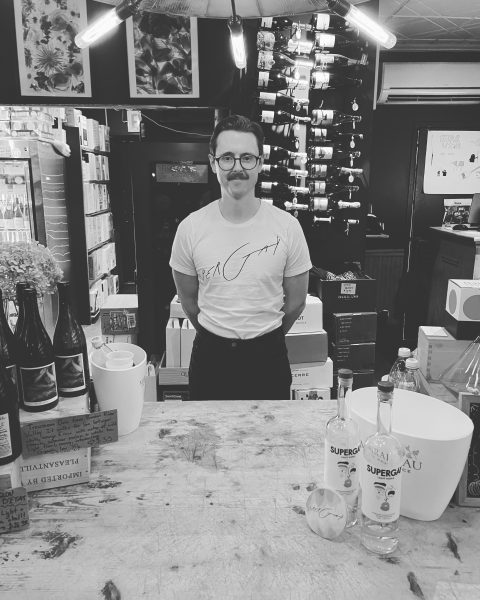 Supergay Spirits was established in 2020 with the belief that craft spirits should have more fun. Crafted in small batches in New York, Supergay sources organic grains to create a thoughtful vodka perfect for a number of applications. In addition to creating a quality distillate with an invigorating sense of joy, Supergay donates a percentage of its proceeds to LGBTQ+ foundations and other socially just causes that promote and cultivate equality, inclusion, and hospitality.
Co-Founder Tom Jackson grew up working in restaurants before transitioning to a career of advertising and design, working with agencies such as Mother, R/GA, and McCann Worldwide to build brand identities and campaigns for companies like Stella Artois, Tanqueray, and Campari. Jackson is also the co-founder of GAYLETTER magazine, a bi-annual print publication that features the best of queer art and culture. He designed the Supergay label, collaborating with artist Black Wright for its bottle illustration. When not organizing New York City's hottest events, Jackson can be found sipping an olive-oil washed Martini, slightly dirty, with two olives.
From "farm to disco", SUPERGAY wants to share its love for spirits while continuing to build the inclusive, diverse world we all wish to exist in—one delicious cocktail at a time.