La Serena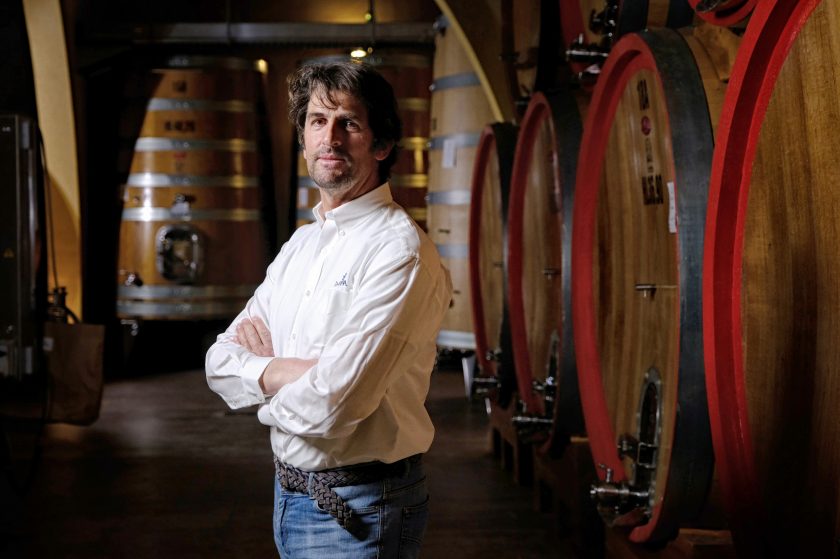 "Proprietor Andrea Mantengoli can be counted on for rich, powerful wines full of character at La Serena." – Antonio Galloni
"His wines meet that illusive sweet point between power and elegance that is so difficult to achieve." – Wine Advocate
The La Serena estate has belonged to the Mantengoli family since the 1930s, but they did not start making wine until 1988, when twin brothers Andrea & Marcello entered the family business. What began as a one-hectare farm has since grown into nine hectares, with about six of those under vine, dedicated exclusively to Sangiovese for Brunello and Rosso di Montalcino. Andrea has always worked the vineyards in an organic way, but since the 2013 vintage his wines are now officially certified as "Made With Organic Grapes" on the label.
The estate is directly east of Montalcino in an area that has always produced highly acclaimed Brunello. Andrea's neightbors include Cerbaiona, Casanova di Neri and even Biondi Santi's Il Greppo estate. The estate is at 400 meters above sea level, and the soil here is similar to the Pertimali/Montosoli Cru areas, but is slightly less compact, providing wines with structure but perhaps more approachability in their youth than their neighbors.
La Serena's Brunello di Montalcino consistently receives top praise from wine critics. Their 2012 Brunello di Montalcino was blessed with 96 points from Wine Spectator, and their 2010 Brunello di Montalcino Riserva 'Gemini' received 95 points from Robert Parker. With Enologist Paolo Caciorgna giving a hand to Andrea, the estate is in great hands. Since the 2009 vintage, Andrea has abandoned the use of barriques for his wines, and now uses only large oak casks of 20 hectoliters and larger.
Vineyard Practices:  La Serena practices organic and biodynamic viticulture. Grass is grown between the rows, and beneficial insects have been introduced to the property. After harvest, the vine shoots are collected and composted to be used as organic fertilizer. There is absolutely no usage of chemical herbicides or fertilizers.
Farming Practice:
Certified Organic