Jean et Sebastien Dauvissat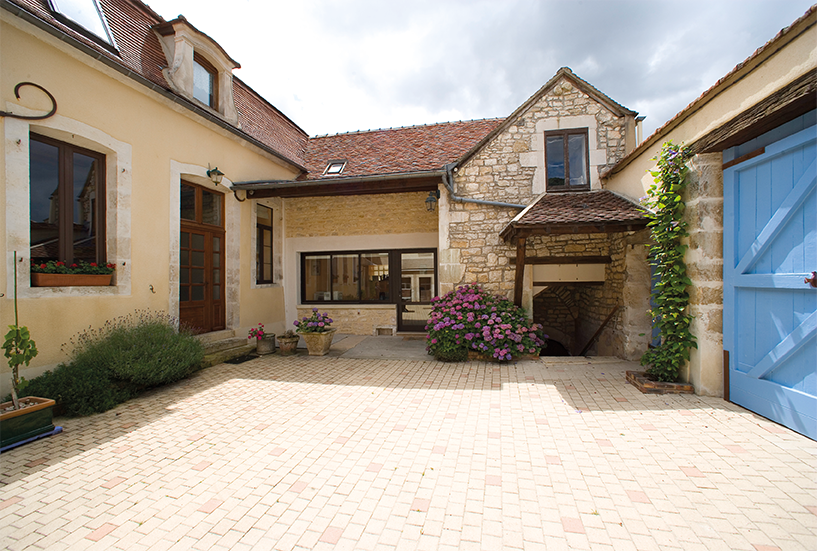 Jean Dauvissat, and his son Sebastian, are the most recent in an extended line of the Dauvissat family that has been in possession of this notable domaine since 1899. The cave is positioned under the family house which dates from the 17th century and where the road to the hamlet of Chichée begins. The first formal bottling of wines under the Dauvissat label occurred on a limited scale in 1963. Then, in 1978 and 1979, Jean Dauvissat increased production to 3,000 bottles per annum. The physical expansion of the domaine under his management, along with ever-increasing quality and accompanying renown, has resulted in the cessation of sales to negociants and the bottling of the entire annual production of approximately 50,000 bottles. An unfortunate accident resulted in the untimely death of Jean Dauvissat several years ago. Sebastien Dauvissat continues the work of this historic domaine in collaboration with Evelyne Dauvissat, Jean's wife.
The domaine encompasses slightly less than 10 hectares of vineyards. The Grand Cru vineyards are south-facing; the 1er Cru vineyards have a full southeast exposure; and the village property faces northwest. All are hillside sites with an "argilo-calcaire" soil composition heavily marked by small stones that provide for excellent drainage. Of course, the entire vineyard surface is underlain by the Kimmeridgian limestone that makes Chablis one of the most unique wine-producing areas in the world.
Harvest levels vary extensively according to age of vines and vintage conditions. Levels for the village wine may reach 60 hectoliters per hectare in particularly generous years whereas the 1er Cru vineyards usually yield approximately 45 to 50 hectoliters per hectare. However, the old vines section of Vaillons (composed in large part of vineyards in excess of 65 years of age) frequently yields less than 25 hectoliters per hectare. The other vineyards are planted to vines between 20 and 40 years of age.
The cellars of the Dauvissat domaine are equipped with the most modern materials. Fermentation and elevage of the village and premier cru wines occurs for the most part in stainless steel. The old vines cuvee of Vaillons and the Les Preuses are partially barrel fermented and barrel aged with about 25% of the oak being new. The wines are traditionally bottled 18 to 20 months after harvest. On occasion, certain of the other 1er Crus may pass part of the elevage in barrel as well, particularly when harvest levels are low.