Gianni Brunelli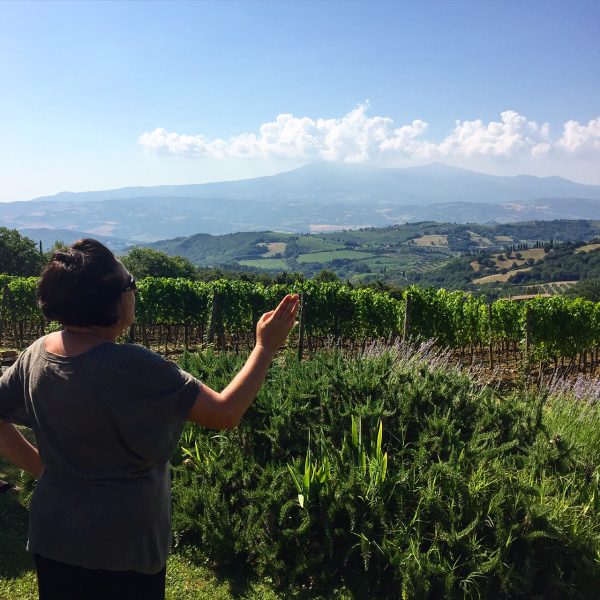 "Over the last few years, Le Chiuse di Sotto has really dialed up the quality and must now be considered one of the leading estates in Montalcino." – Antonio Galloni
Gianni Brunelli, a man of many interests, established Siena's Osteria Le Logge (now one of the top restaurants of the city) in 1977. In 1987, he returned to Montalcino and purchased 'Le Chiuse di Sotto,' an estate that had belonged to his father Dino, with 2 hectares of vineyards standing at 250 meters above sea level in the northern part of the region. Brunelli replanted most of the vines in 1989, but left untouched a small plot of older holdings dating back to his father's original 1947 plantings. After Gianni passed away in 2008, his wife Laura, who was already working at the estate, took the reins, along with her brother, Adriano.
A few years ago, the estate expanded with the purchase of the 'Podernovone' vineyard, located further south in Montalcino. The 4 hectare property sits at 500 meters above sea level and has a magnificent view of Monte Amiata. Podernovone's soil is comprised of calcareous-marl and schist, which reflects light and heat, leading to a warmer site. 'Le Chiuse di Sotto,' a 2 hectare plot, is cool and airy, bringing bright acidity to the blend. The Brunelli's vineyard sites allow them to blend north and south to achieve great balance, no matter what the vintage brings.
Vineyard & Cellar Practices:  According to Laura Brunelli, the estate has been farmed organically since the beginning.  As an alternative to pesticides, they use the sexual confusion method.  In late July, a green harvest is performed in order to leave 7-8 bunches per vine. The vineyards are worked manually throughout the growing cycle – each 1ha of vines requires over 400 hours of work.  Selected yeasts are used for fermentation; malolactic occurs naturally.
Farming Practice:
Practicing Organic