Ghislaine Barthod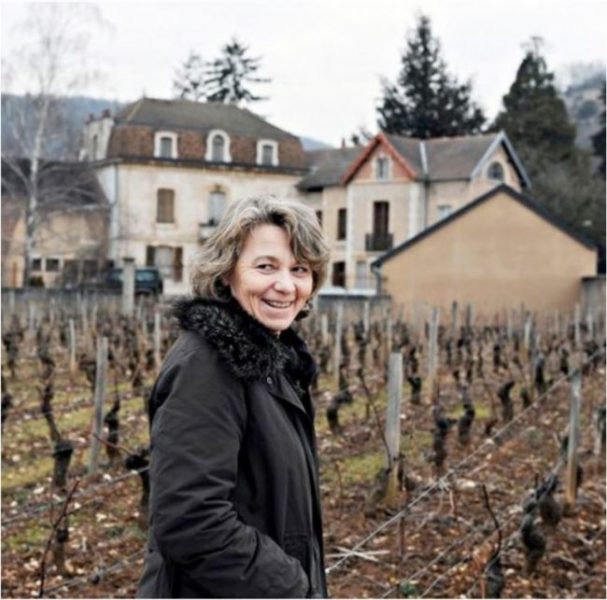 The Domaine Barthod-Noellat was founded in the late 1920s and obviously is a fusion of the work of two families: Noellat & Barthod. Gaston Barthod, whose family originated in the Jura, married into the Noellat family and took over the direction of the domaine after his military service concluded in the 1950s.
Ghislaine, Gaston's daughter, began an intense apprenticeship with her father in the 1980s. She has brought new vigor and a distinct touch to every area of concern from vineyard management to vinification but always with the profound regard for the purity of pinot noir and the character of the wines of Chambolle. Under her leadership, the reputation of this estate has deservedly grown internationally. The Domaine Ghislaine Barthod is now a standard bearer for the great wines of Chambolle Musigny.
Ghislaine Barthod's holdings cover 5.86 hectares in the commune of Chambolle and in neighboring Gilly-les-Citeaux. The soil of Chambolle is more spare than that of neighboring Morey and Gevrey. Limestone gravel covers the surface and the layer of topsoil is very thin. As a result, the wines of Chambolle are noted for their finesse and delicacy. The average age of the vines on the Barthod estate is over 30 years old. Yields are always modest; a vigorous pruning and occasional "green harvest" are practiced.
The vineyard holdings encompass the very top sites in this esteemed village. Fuées, Cras, Baudes, and Veroilles virtually surround the great Bonnes Mares, each giving a partial taste of that Grand Cru; the centrally-located Charmes seems to fuse all the elements of Chambolle; and, the friendly Beaux Bruns and rigorous Châtelots serve as counterpoints one to the other. Ghislaine has recently added a small parcel in "Aux Combottes" to round out the holdings of the estate.
Ghislaine follows traditional methods of vinification and carefully ages her wines. The grapes are partially destemmed before going into the fermentation vats. Only natural yeasts are used. The more sluggish start encountered when working with wild yeast gives the must a natural period of maceration before fermentation begins. The length varies from 2 to 5 days and is dependent upon temperatures. After fermentation, the wines are racked into small barrels (about 20% to 25% of which are new) and aged for about 20 months. These wines are particularly ageworthy and offer the rare privilege of deeply exploring the terroir of this singular village.