Domaine Georges Lignier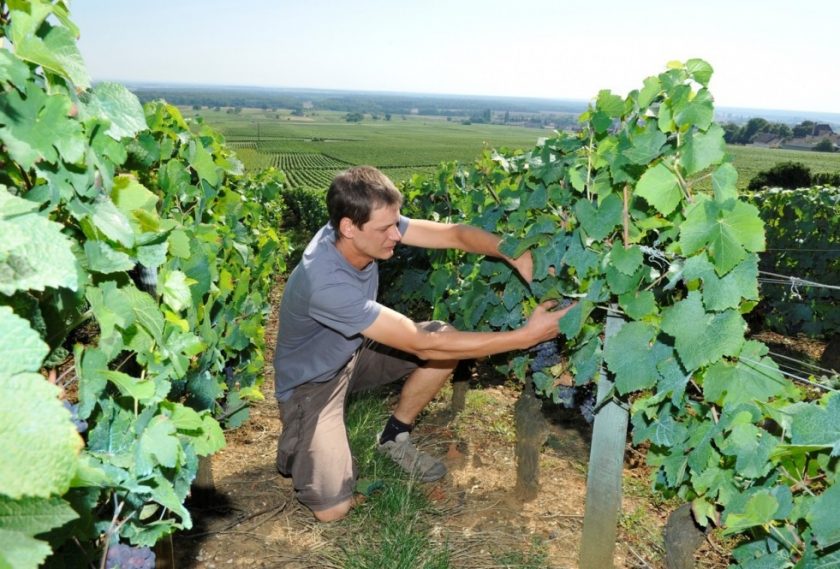 Georges Lignier is a cousin of Hubert, and while the two estates are clearly separate operations, they do share some of the greatest vineyards in and around Morey-Saint-Denis. That may be where the similarities end, as the delicate, subtle and seductive qualities of Domaine Georges Lignier are a fascinating contrast to the more intense and structured wines of Hubert Lignier.
The domaine is led by Benoit Stehly, nephew of Georges Lignier, who worked at the domaine for a decade alongside his uncle, before assuming control of the work in both the vineyard and the cellar in 2008. His approach is very traditional, as he seeks to achieve maximum aromatic concentration, above nearly all other characteristics, including structural or color concentration. To achieve this, techniques such as a slightly later harvest and 80% destemming are employed. At the Villages level, the wines are raised in older barrels, while the 1er Crus see 30% new oak, and the Grand Crus 50% new oak. A vein of seductive elegance runs throughout the full range of wines, inviting a complex and beautiful conversation with each glass. The sensitive palate will thoroughly enjoy this approach, a statement of respect for the grandest of traditions in Burgundy and a sublime expression of the terroir underlying some of the most renowned sites in the Cote de Nuits. Since 2010 the wines are neither fined nor filtered.
When it comes to the vineyard holdings, the depth of appellations in both the Premier and Grand Crus is astounding. Overall, the domaine counts sixteen hectares encompassing 50 parcels, across 17 appellations in both white and red. Moreover, these are generally not single rows of rare plots, but substantial parcels within some of the greatest sites in the Cote d'Or. For example, the estate is the largest proprietor of the Grand Cru Clos Saint-Denis, at 1.49 hectares, and controls over a hectare of the Clos de la Roche Grand Cru. More information is listed in the descriptions below, but these holdings, coupled with an average vine age of over 50 years across the domaine, should catch the attention of anyone who appreciates Burgundy.