Domaine Fourrier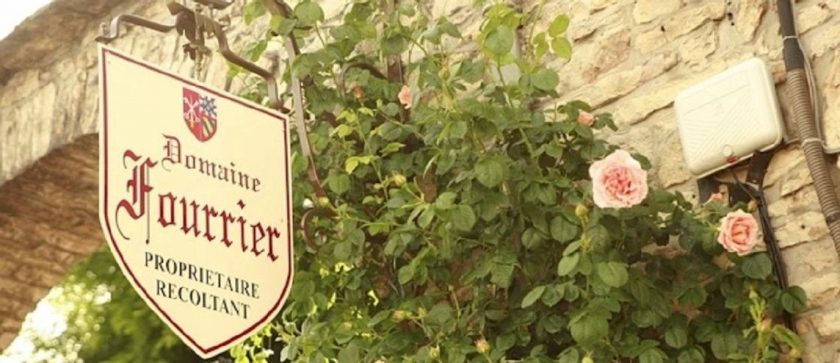 Propriétaire of 60 to 100-year-old vines in some of Gevrey-Chambertin's most fabled sites, it was not until Jean-Marie Fourrier took charge in 1994 that the domaine once again fulfilled its towering potential— making it today one of the Côte d'Or's greatest sources for wines that purely express site, aromatic complexity, and intensity.
A protégé of the great Henri Jayer, Fourrier describes his non-interventionist, true-to-the-vintage approach as "the philosophy of doing nothing." Relying on the fine quality of the fruit from his ancient pre-clone vines planted in great crus, the Fourrier wines prove that great Burgundy is made in the vineyard. And, in Gevrey-Chambertin—a village teeming with fine wines—Fourrier's could be the finest of all.
Keys to Quality
Jean-Marie, the fourth generation to work the family domaine, is obsessive about fruit quality, routinely selling off all the fruit from vines younger than 30 years of age. Rather than green-harvesting in the summer, he prunes severely in the winter to limit yield. And all grapes are sorted in the vineyard to avoid contact with any unhealthy fruit. New oak is limited to 20% to favor transparency.
As a result, Jean-Marie makes some of Burgundy's most gloriously expressive wines. His reds share a common thread of superb balance, captivating elegance and finesse, haunting aromatic complexity and fine structure. But each wine also displays fully the unique character of its cru, reflecting such differences as slope, exposure and the amount of topsoil overlying Gevrey's ancient limestone base.
An Emerging Legacy
Since Jean-Marie took over, the domaine's wines have become iconic for those who prize red Burgundy for its intensity, complexity, elegance and finesse—all qualities that these brilliant wines share.
And while prices for recent vintages have gone through the roof, early great vintages like 1995, 1998, 2001 and 2002 remain bargains—particularly when you compare them with the same vintages from other domaines of greater fame, but lesser stature.
Buyers lucky enough to procure a range of Fourrier's vintages will bear witness to the emerging legacy of one of the Côte de Nuits' most important domaines.