Distillerie des Alpes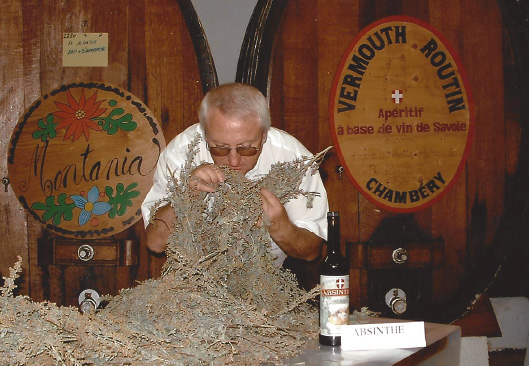 Distilleries des Alpes has a long and storied history which dates back almost 150 years, and it all starts with Vermouth Routin.
Established in 1883 by the brilliant herbalist Philibert Routin in Chambéry, France, Routin is one of the oldest and most historically notable vermouth producers in existence. As one of only two remaining producers crafting Vermouth de Chambéry (a now defunct French AOC), Distillerie des Alpes upholds the traditions and heritage of this culturally significant style of fortified wine which must be produced in Chambéry using real botanical macerations rather than tinctures or infusions and may only be sweetened with grape must or sugar.
Known primarily for his Dry and Rouge vermouths, as well as his Génépi l'Ancienne, Philibert Routin garnered a reputation as one of the foremost aromatic experts of the Alps. His son, Léon, is credited with helping establish the AOC for Vermouth de Chambéry in 1932. After Léon's untimely passing, Routin Distillery was acquired by the Clochet family, who managed to keep it afloat during the devastating years of World War II while women, children, and the elderly maintained production.
Routin Distillery was officially reestablished as Distillerie des Alpes in 2012, carrying the legacy of Philibert Routin and all those who have labored to uphold the tradition of his fine botanical elixirs. As one of the last producers of Vermouth de Chambéry, Vermouth Routin continues to authentically personify this increasingly rare style of vermouth.