Domaine Labbe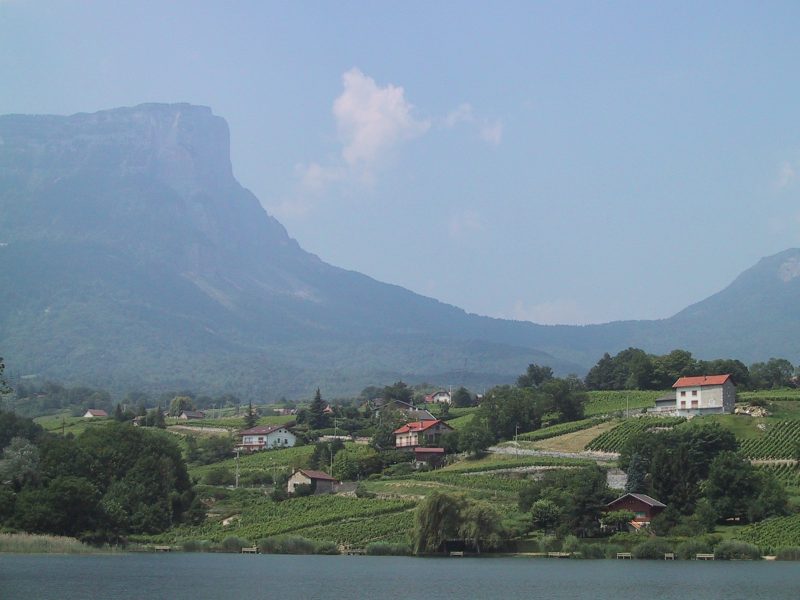 Domaine Labbe was founded by the fathers of cousins Alexandra and Jérome Labbe in 1975. At the time, their parents were subsistence farmers (a little bit of everything: milk, cows, beef, hay, wheat and some table grapes). To survive economically, one brother, a charcutier (pork butcher) and the other, a construction entrepreneur, worked on the vines on the weekends and in their spare time planted Jacqueres. In 2004, after their parents successfully launched the domaine, they took over in 2004.
Comprised of 10 hectares, Domaine Labbé is located 15km south of Chambéry, a village famous for its Vermouth and cheese. Vinification practices preserve both varietal typicity and freshness – the cellar temperature is controlled, fermentation occurs through indigenous yeasts in non-reactive tanks/foudres.
The Savoie region is an Alpine region in Eastern France neighboring Switzerland with many of its vineyards lying close to the Rhone River as it winds its way from Geneva southward. 1,725 hectares are under vine in the Savoie, two-thirds of which are white, but very little of its wines are found outside of the region as they are mostly consumed locally, given the region's popularity as both a winter and summer vacation destination. There are 17 crus entitled to append their names to the Vin de Savoie appellation, of which Abymes is one. The appellation controllée ABYMES comes from the French word "abimé" which means broken and refers to the broken stones in the avalanches from the mountains (Alps). The stones are sierra colored. Varieties are largely indigenous; the most widely planted white is Jacquère, the variety planted at Domaine Labbé.
Farming Practice:
Sustainable