Each winter, the Italian portfolio has the great pleasure of offering our customers the new releases from Montalcino. This year, we are thrilled to bring you our lineup of 2011 Brunello and 2010 Brunello Riserva!  All of the great classic Skurnik imports are on offer, including Siro Pacenti, La Colombina, Mocali, Tiezzi, and Ciacci Piccolomini d'Aragona. Relatively new is Poggio Nardone, the sister estate to Mocali. La Serena has rejoined Skurnik as a direct supplier—you will note much lower prices and greater availability! And the Marc de Grazia group has never been stronger: Uccelliera & Voliero, San Filippo, Podere Brizio, and Gianni Brunelli! Click here to view the offer in our trade resource section, and read on to learn more about the region of Montalcino, Skurnik's lineup of incredible producers, and the excellent 2011 vintage. The DI closes Friday, February 5th, so talk to your representative today!
---
Montalcino: A Primer
The region of Montalcino is located in Tuscany, 25 miles southeast of Siena, and is a 75 square mile pyramid formed by the Ombrone, Asso, and Orcia valleys. With over 2,000 hectares under vine planted in varying soil types, altitudes, and microclimates, it is a diverse growing region rich in history and tradition.
Established in 1980, Brunello di Montalcino was Italy's first official DOCG (it already had DOC status, granted in 1966), though the aging requirements of the zone were made less stringent in 1998.  In order to be called Brunello di Montalcino DOCG, the wine must be:
Produced from grapes grown in the municipality of Montalcino, with a maximum yield of 8 tons per hectare.
Made from 100% Sangiovese (Sangiovese Grosso is the local clone; also called 'Brunello' in Montalcino).
Released no sooner than five years after the harvest, with a minimum of two years in oak and four months in bottle. (Riservas must spend a minimum of two years in oak and six months in bottle, and are released six years after harvest.)
A minimum of 12.5% abv, with a minimum total acidity of 5 g/l and a minimum net dry extract of 24 g/l.
---
The Importance of Terroir
Italian wine writer Kerin O'Keefe describes the region of Montalcino as a "vast township [where] growing conditions vary dramatically. Vineyard altitudes range from 300 to over 1,640 feet above sea level, there is a dizzying array of soils, and summertime temperatures can vary more than seven degrees from north to south."
Montalcino can be broken down into several unofficial subzones, each with its own unique characteristics:
Torrenieri
The northernmost part of the region with some of the coolest temperatures in the zone, producing wines with less structure and fresher acidity than their counterparts . Soils here are made up of dense clay with marine deposits.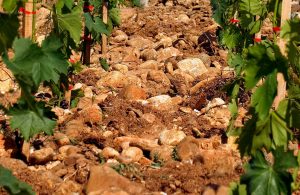 Montalcino
Centered around the walled city of Montalcino and home to many small estates, with vineyards as high as 1,600 feet.  Vineyards are planted on very steep slopes in soils composed of calcareous and marly limestone, clay, and mineral-rich slate with marine deposits. The wines from this zone are richly structured with high acidity and full tannins.
Producers:
Gianni Brunelli
Enzo Tiezzi 
La Serena
San Filippo
Scopetone
Siro Pacenti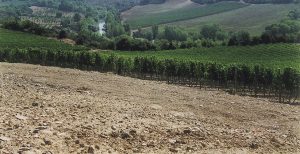 Tavernelle (& Camigliano)
Soils in Tavernelle, some of the oldest in the region, are rocky and well-draining. High elevations (up to 1,200 feet) contribute to a microclimate of warm daytime temperatures moderated by cool nights. This combination of factors leads to low yields and more concentrated fruit. Wines from Tavernelle are some of the most elegant and age-worthy in the region.

Producers:
Mocali
Podere Brizio
Poggio Nardone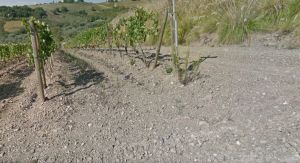 Castelnuovo dell'Abate
This zone sees some of the warmest temperatures in the region, moderated by cool breezes from the Orcia River. Vineyards are planted at elevations up to 1,400 feet in calcareous marl soils with shale formations. Wines from Castelnuovo generally have moderate acidity and fine tannins with good ageability.
Producers:
Ciacci Piccolomini d'Aragona
La Colombina
Uccelliera
Voliero
Sant'Angelo
Located in the southwest corner of the region, Sant'Angelo is the driest and hottest zone, with elevations up to 1,100 feet. Clay and alluvial soils dominate. The wines are known for their balance of power and finesse with ripe fruit and full tannins.
---
A note on the 2011 vintage…
2011 was rated a 'four star' (excellent) vintage by the Consorzio Vino Brunello di Montalcino. The vintage started out cool and snowy followed by an unusually hot April and a cooling pattern in May.  In the middle of August, a heat wave settled over the region bringing record-breaking temperatures and necessitating a much earlier harvest than usual (up to three weeks early in some cases). This roller-coaster weather pattern has resulted in wines with both densely-packed fruit and a surprising amount of freshness. These are wines that please now, wines to enjoy while you wait for all of the 2010s that you purchased to be ready to drink.  But don't just take our word for it….
"2011 is an important vintage at the same quality level of 2001. The wines are extraordinary with a slightly higher alcohol strength (in comparison to the previous vintages), they have great elegance and flavor…The structure of the wines is elegant and harmonic. 2011 Brunello is pleasant to drink."
– Andrea Cortonesi of Uccelliera & Voliero
"An important vintage, not big quantities, but excellent quality. We will remember 2011 for its power but also its elegance."
– Paolo Bianchini of Ciacci Piccolomini
"We think that the 2011 vintage could be defined as 'special.'  It was excellent considering the health of the vines and integrity of the fruit."
– Laura Brunelli of Gianni Brunelli
 "…the 2011 vintage was a good vintage."
– Roberto Gianelli of San Filippo
 "the [2011 Brunello] wines are ripe, flashy and succulent."
– Antonio Galloni