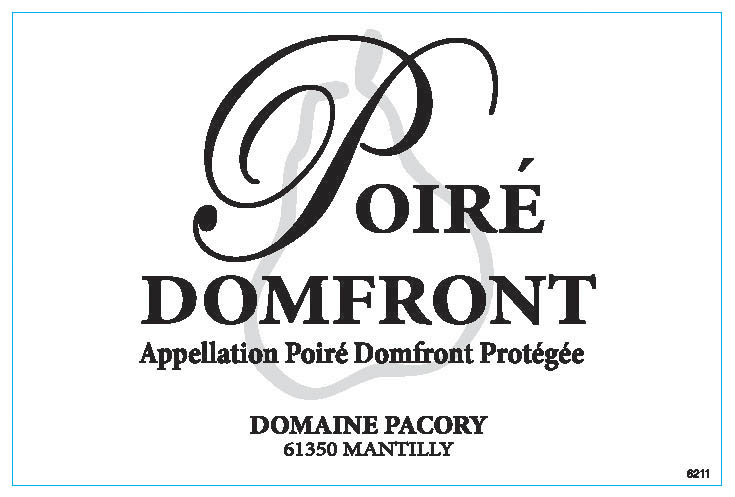 Pear cider (known in France as poiré) has been produced in Normandy for the local markets for hundreds of years.  In the 11th century, pear trees were already planted in Normandy when cider-making apples arrived from Spain.  Then, in the 1990s, a handful of producers decided to work together to promote poiré and to protect the local landscape.  The Domfront area is home to orchards that are unique in Europe, with more than 100,000 pear trees, close to 100 varieties, and an average annual production of 25,000 tonnes of pears that will go to produce pear cider.  An AOC was formed in 2002 that protects the quality of the product.
AOP/AOC means that production is in accordance with specified criteria :
to only use varieties of poiré pears, among them the "Plant de Blanc" that gives Poiré Domfront AOP its particular character,
fruit is collected at maturity after falling from the tree rather than being picked,
slow, natural fermentation without the addition of agents to influence the yeast's work,
100% natural effervescence in the bottle (the addition of gaseous substances is forbidden),
pasteurization is not permitted.
The resulting bubbly beverage is 4% alcohol and goes down easily for an everyday treat or mixing in cocktails.  The sweetness is balanced with acidity.  Enjoy!
Sizes Available
| | | |
| --- | --- | --- |
| Full Bottle | FR-PAC-01-NV | 12/750ml |