Domaine Pacory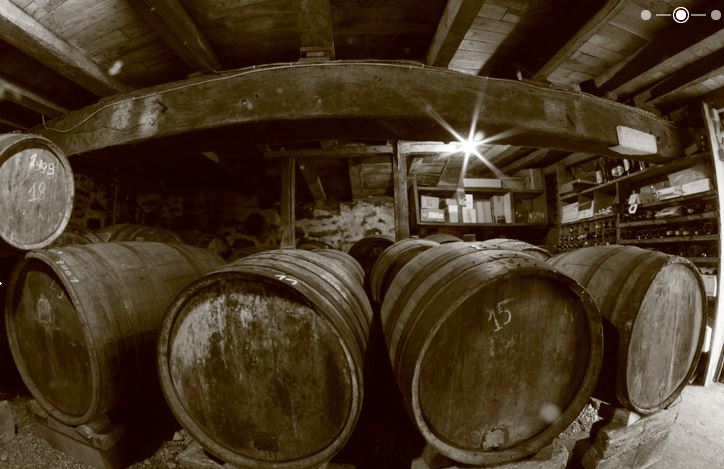 The Pacory family has been in the Domfrontais since the beginning of the 1800s and have lived on the farm of Ferme de Grimaux since 1939. Their original principal interest was raising cows, and as cows need grazing space, tall apple and pear trees were planted on high, standard rootstock (hautes-tiges) to allow for a happy symbiosis between these two agricultural interests. From the fruit, the family pressed cider and poiré and distilled calvados for their own consumption.
In 1959, Claude Pacory extended the farm and planted more trees. He also decided to sell his bottles for the first time. His products gained recognition in competition and in 1971, he won the 1st-place trophy for Best Cave in the Domfrontais. ​
In 1986, Frédéric Pacory and his wife, Catherine, took over the domaine. Together with their son, Simon, they have established themselves as highly respected poiré and calvados producers within the region. Their 90-hectare property is planted with 1000 pear trees representing over 40 varieties (all of them tall and many of them over 100 years old) and 600 apple trees (all of them tall and most over 25 years old). Their orchards are entirely organic and none of the trees, nor their soil, have ever seen a chemical treatment. About a dozen new trees are planted each year when other trees die or get blown over; in this way, the next generation is assured of having an orchard full of old, fruit-bearing trees.
Pacory makes poiré and cider are made with local, often nearly extinct varieties fermented with indigenous yeasts, clarified by racking rather than filtering, and completed using a secondary fermentation in bottle without the addition of sugar or gas, and without pasteurization. Pacory's poiré and cider always come from one single vintage and represent the Domfrontais style at its most authentic.