Yamachu Honke Brewery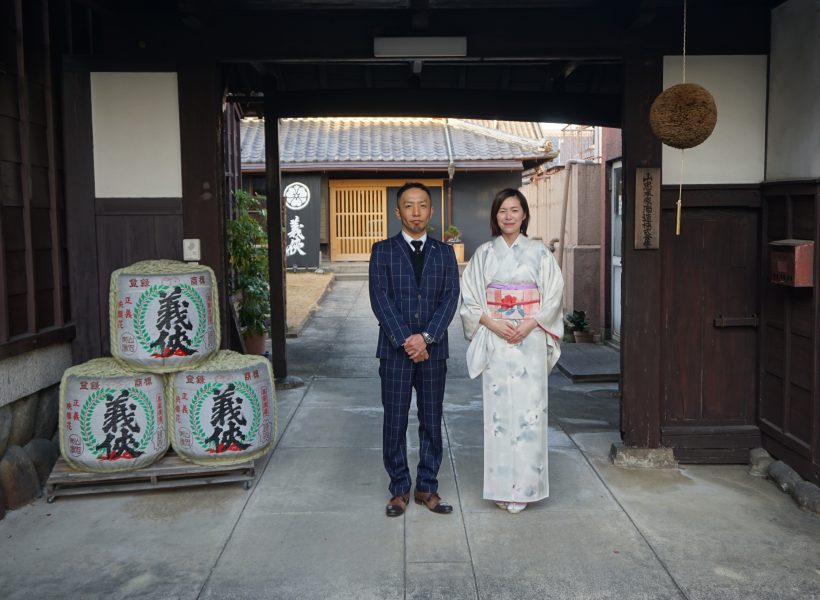 Located right where the Kiso River meets Ise Bay in Aichi Prefecture, Yamachu Honke is a small brewery with a national reputation for high quality sake and a history dating back to 1813. Their signature Gikyo brand, which translates as "chivalrous" or "generous", comes from a time in the 19th century when the small brewery faced the challenge of an abrupt rise in the cost of rice but refused to raise the price of their sake out of a sense of duty and obligation to their customers. Since 2020 they have been led by 11th generation owner and brewmaster Masahiro Yamada, who honors the rich traditions and craftsmanship of the brewery while bringing a youthful energy and drive.
The main philosophy of Gikyo sake is to craft sake that fully conveys the expressive qualities of rice. Masahiro take his craftsmanship seriously, and despite their small scale in recent years he made a major investment in a large rice milling seimaiki machine to fully control the process and bring out the best flavors.
Since the 1990s fully 80% of the rice they purchase is Grade A Yamada Nishiki from Tojo, a plot considered by many to be the best source of sake rice in the world. Only 12 breweries get access to Tojo rice, all luminaries like Isojiman and Juyondai. Typically a brewery will reserve Tojo rice for high end Junmai Daiginjo expressions, but even the most entry level priced Gikyo sake use Tojo rice, given the sake incredible depth.