Vinos de Encostas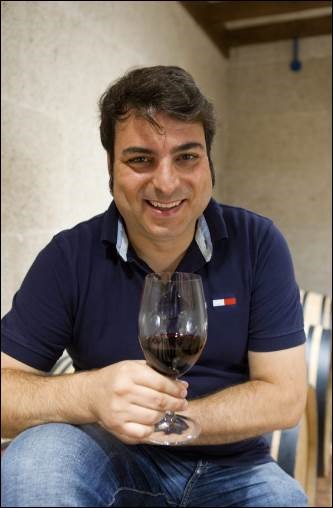 Xosé Lois Sebio (affectionate nickname: XL) has made many a great bottle of Ribeiro in his day. Long the winemaker at Coto de Gomariz, a leading estate in this riverbank appellation of Galicia, his imprint is on many a vintage of 'La Flor y La Abeja', one of the zone's most visible cuvées. About a decade ago, though, he began making a little of his own wine at home. Today, he's all in, full bore: his personal project, Viños de Encostas (Wines from the Slopes), is now his day job too.
The core of his offering, a trio of juicy old-vine Treixadura-based white field blends, hails from his longtime bastion of Gomariz village in Ribeiro. But that's not nearly all—part of the idea behind Viños de Encostas is to capture in bottle a diverse range of great sites, wherever they happen to be. Thus, he's also making stellar Godello and Albariño from vineyards that he works further afield in those grapes' home turfs of Valdeorras and Rías Baixas respectively. In effect, he's a one-man tour of some of Galicia's greatest hits.
XL's house style features fully ripe, lush fruit tempered by both the Atlantic influence of Green Spain and a general avoidance of malolactic fermentation. The wines are clean and classical; concentrated and characterful; they pack a joyous ton of fruit and mineral into the glass. Appellation or no (in fact, none of the wines currently imported carry appellation), they are all sterling exemplars of their origins, all crafted by one mastermind.