Spirit of Yorkshire Distillery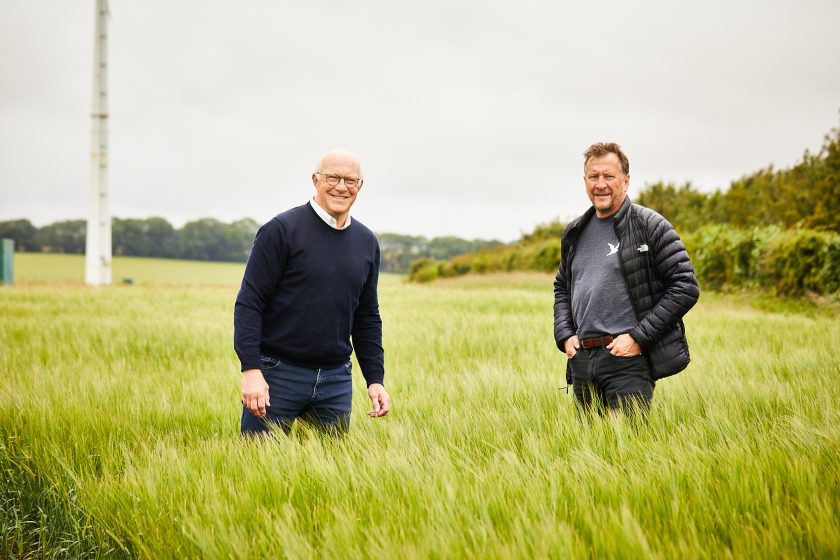 In Yorkshire, England's largest historic county, just minutes from the coast and Filey Bay, sits the Spirit of Yorkshire Distillery, begun in 2016 to produce Yorkshire's first single malt whisky. Founded by Tom Mellor and David Thompson under the mentorship of the late Dr. Jim Swan, Spirit of Yorkshire utilizes their expansive knowledge of local barley farming to distil and age single malt whisky using barley grown in the Yorkshire Wolds (a bucolic expanse of geologically rich hills spanning East & North Yorkshire).
100% of the barley used in the production of Filey Bay whiskies is sustainably grown on co-founder Tom Mellor's family farm which specializes in growing malting barley. By using estate-grown barley, Spirit of Yorkshire controls every stage of the production process, starting with the choice of barley variety and how it is grown. The farm, which has been in Mellor's family since World War II, also sits on chalk aquifers which provide one of the distillery's two water sources used for whisky production.
Spirit of Yorkshire Distillery is home to two of the largest Forsyth pot stills operating in the UK outside of Scotland. These two copper pot stills, one a hybrid with a four-plate rectifying copper column, are used in the distillation process to create two distinct styles of new make spirit. Because Spirit of Yorkshire can switch between a traditional condenser and their four-plate column with one lever, they are afforded a vast range of variance in the whisky-making process, which in turn leads to even more options when it comes to aging and maturation.
Filey Bay whiskies are primarily aged in first fill, ex-bourbon barrels, but Spirit of Yorkshire has amassed thousands of cask types—from sherry casks to beer barrels—and are keen to experiment. Additionally, they utilize shaved, toasted, re-charred barrels (known as STR barrels) that reflect a technique pioneered by Dr. Jim Swan. The sheer number of aging and finishing casks at Spirit of Yorkshire's disposal are crucial to lending subtle, complex flavors to their whiskies.
Filey Bay whiskies, the disitllery's core range, are the quintessence of Spirit of Yorkshire's methods and inspiration, seeking to build upon the great legacy of Scotch distillation while creating whiskies with a voice of their own. From terroir revealed by barley home-grown in Yorkshire to the gannet birds featured on Filey Bay's labels and bottles which are synonymous with North Yorkshire's Bempton Cliffs, that voice rings clear in these exciting expressions.