Jancis Robinson x Richard Brendon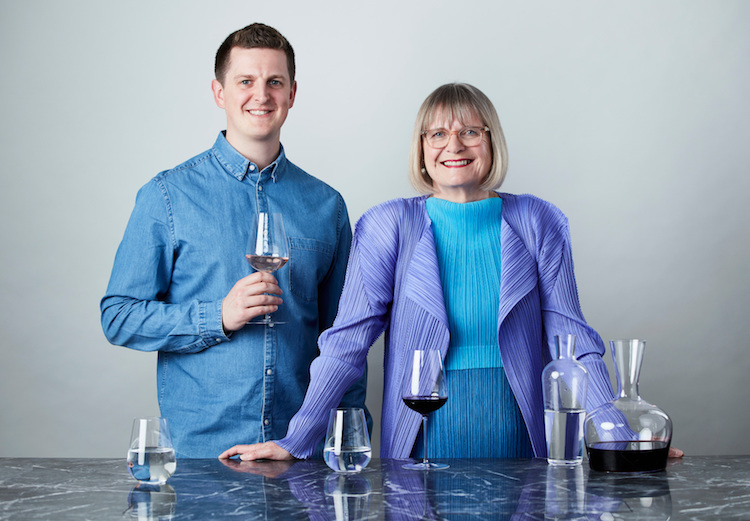 ONE GLASS FOR EVERY WINE
Pairing wine expertise and refined design, the Jancis Robinson collection is the result of a truly collaborative cross-disciplinary partnership between the celebrated product designer Richard Brendon and world-renowned wine expert Jancis Robinson. The Wine Glass is at the heart of the collection and has been specifically designed to offer the best tasting experience for every wine, whatever its style or strength, including Champagne, port, sherry and beyond.
To place a glassware order, please visit www.skurnikhospitality.com.
ABOUT JANCIS ROBINSON
"The most respected wine critic and journalist in the world" – Decanter
Jancis Robinson has been writing about wine since 1975. She now writes weekly for the Financial Times and daily for JancisRobinson.com and is responsible for many of the standard reference books on wine, including The Oxford Companion to Wine and, with Hugh Johnson, The World Atlas of Wine. In 1984 she was the first person outside the wine trade to pass the rigorous Master of Wine exams and in 2003 was awarded an OBE by Her Majesty the Queen, on whose cellar she now advises.
Jancis loves and lives for wine in all its glorious diversity, generally favoring balance and subtlety over sheer mass. Her desire to demystify the world of wine is the driving force behind the award-winning website, and a catalyst for the Jancis Robinson collection in collaboration with Richard Brendon.
Jancis has shared the full story of how this small but perfectly formed collection of wine glassware came about in an article on her website, including her justification as to why one glass for all wine makes perfect practical sense. Read it here.
ABOUT RICHARD BRENDON
Based in London, Richard Brendon was launched in 2013 with the intention of creating a contemporary and timeless tableware collection, produced entirely by master craftsmen and heritage industries around the world. Their products are designed to challenge people's perceptions of what traditional materials, such as bone china and cut crystal, look like and to maximize the pleasure of food and drink.
At Richard Brendon, they believe in the power of collaboration, because when experts in different fields come together it is possible to create something truly magnificent. They seek out the finest possible materials and work with master craftspeople to produce products of the highest possible quality. They care deeply about the provenance of their products and are committed to working with, and supporting, the heritage craft industries that make their goods. By bringing together contemporary design and traditional craftsmanship, they believe it is possible to create timeless collections.