Peay Vineyards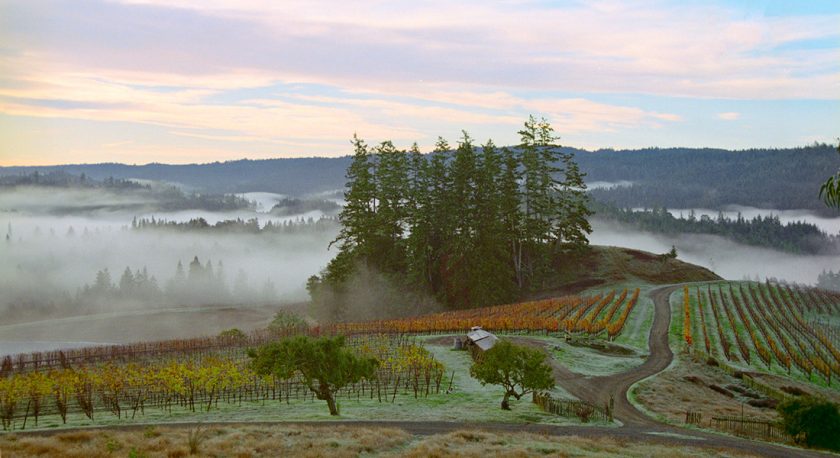 Peay Vineyards farms on a ridge top above a river gorge in the northwestern corner of the "true" Sonoma Coast 4 miles from the chilly Pacific Ocean. A consistent afternoon ocean wind, placement in the cool inversion layer and ancient marine soils allow them to produce wines of elegance, intensity and focus.
Peay Vineyards is a family-run business started from scratch in 1996. They planted the first 30 acres of the 54 acre vineyard in 1998 with the remaining planted in 2001 and 2008. They grow and produce estate-only Pinot Noir, Syrah, Chardonnay, Viognier and Roussanne/Marsanne. 2002 was the first vintage. Peay Vineyards is a first generation family winery started in 1996. Husband and wife, Nick Peay & Vanessa Wong, grow and make the wine and brother, Andy Peay, sells the wine and runs the business. Vanessa Wong was formerly winemaker at Peter Michael Winery. They sell fruit to a handful of premier wineries, but a majority of their fruit goes into their own bottlings.
The Peay family farms organically and maintains their certifications for fish-friendly farming and integrated pest management. The health of the vineyard dictates these approaches to farming and making wine. They also run on bio-diesel at the vineyard and solar power at both the vineyard and winery.
Farming Practice:
Certified Organic