Paranubes Rum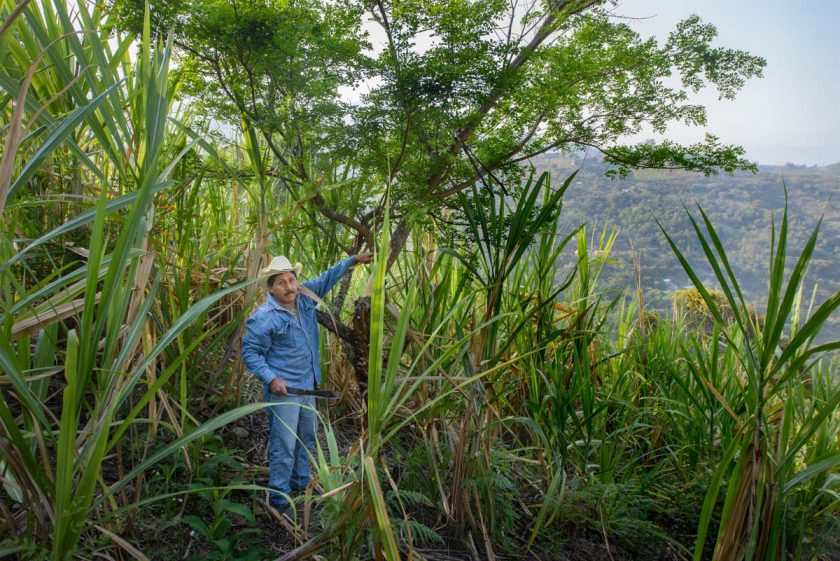 While most American drinkers associate spirits in Mexico with tequila and mezcal—spirits born of the agave plant—sugarcane also represents a massive portion of both agriculture and distillation in the country. Indeed, by some estimates, there is more rum being distilled in Mexico today than in most of the Caribbean combined.
Co-founded by third-generation distiller Jose Luis Carrera and Mezcal Vago's Judah Kuper, Paranubes helps to shed light on the tradition of regional Oaxacan rum, or aguardiente de caña, which has been quietly simmering in the shadows of Oaxaca since the 1500s. Four different varieties of organically farmed cane are grown on Carrera's estate, harvested by hand, then milled using a traditional sugarcane press, or trapiche. The resulting cane juice is fermented using ambient yeast (kickstarted with the addition of mesquite bark, or occasionally pineapple skin) in traditional wooden vats (tinas), and removed incrementally (half at a time, replaced by new pressed cane) and distilled on a small, copper column still (which itself is heated with spent cane fiber). It's a wild process, truly. Blended from several different distillations with no water added, the rum is finally proofed and bottled.
A delicious Agricole-style rum in its own right, Paranubes is—like all great spirits—most importantly a beautiful encapsulation of time and place: a reflection of harvest in Oaxaca's southern Sierra Mazateca mountains. In particular, the rum has taken the bar world by storm, winning Best New Spirit at Tales of the Cocktail in 2018, finding its way into menus across the country, and inspiring a small flurry of other exported rums and aguardientes from Mexico to the US.