Kamonishiki Shuzo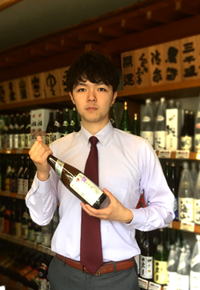 Located in the heart of Japan's premier sake making region of Niigata, Kamonishiki has been crafting high quality sake since 1893. Currently they are headed by the brilliant young Yuichi Tanaka, who took over sake making at the age of 24 and immediately gained a reputation in the sake world for gorgeous, vibrant sake with subtle layers of fruit and texture.
His signature "Nifudazake" uses the info tags hung from sake tanks as labels and has become highly sought after by sake connoisseurs around the world, and a fixture at many of the best sake bars in the county.
Not satisfied with much of the expensive specialty equipment used for making sake Tanaka-san has designed and built many aspects of his brewery, from a customized system for washing rice to illuminated tables to help inspect rice while making koji. With limited means Kamonishiki has been able to produce highly sought after sake that rivals the best in the world.