Whiskey Del Bac by Hamilton Distillers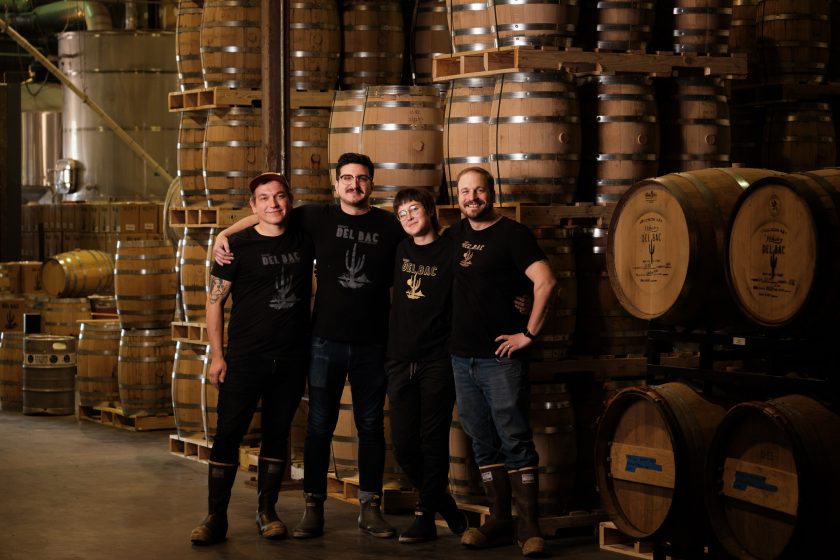 Hamilton Distillers was born of a novel concept by former furniture producer and woodworker Stephen Paul. Paul observed the Velvet Mesquite, native to his home in Arizona's Sonoran Desert, leftover from his woodworking and conceived to use this easily sourced, local wood to make a peated style of American Single Malt whiskey modeled after Scotch.
In 2011, Stephen and his daughter Amanda officially incorporated Hamilton Distillers in Tucson, Arizona, and have since defined Sonoran Desert Single Malt as a highly regarded and fervently sought-after sub-category of American whiskey. The unwavering demand for their three core Whiskey Del Bac expressions, as well as their annual Distiller's Cut releases, necessitated a distillery upgrade from a 40-gallon pot still to a 500-gallon copper pot still in 2014.
In just over a decade, the team at Hamilton Distillers has captured the spirit and terroir of the region of Sonora, down to the name itself. "Del Bac" draws from both Spanish (Del translates to "of the") and O'odham, the language of the indigenous peoples of the Sonoran Desert in southern and central Arizona (Bac translates to "place where the river appears in the sand," referencing where the distillery sits along the Santa Cruz River).
All production is done in-house at Hamilton Distillers' riverside Tucson, Arizona, facility to create a grain-to-bottle product. This includes the malting of the barley—a feat only a handful of producers in the entire country can claim. In keeping with the original vision, local Velvet Mesquite is used to provide the signature smokey profile of the Dorado, Old Pueblo, and Distiller's Cut expressions. Additionally, the mashing, distilling, blending, aging, and bottling is performed by the team in-house. Hamilton Distillers' whiskeys are single malt and produced with a combination of Arizona and Colorado-grown two-row barley, smoked with local Velvet Mesquite, twice-distilled in a copper pot still, and never chill filtered.
Stephen Paul's renowned woodworking expertise has influenced the production from conception to bottle. All Whiskey Del Bac expressions are aged in charred new American Oak barrels sourced from The Barrel Mill. Whereas whiskey is typically aged in 53-gallon barrels, Whiskey Del Bac's depth of flavor is derived from aging in a combination of 15 and 30-gallon barrels. Additionally, the barrels themselves are 1/8" thicker than those used by most other whiskey distilleries. This controls aging and offsets aggressive evaporation in the arid Arizona desert climate which sees diurnal temperature fluctuations averaging at least 30 degrees daily.
This innate understanding of the wood, climate, distillation, and aging process is not only a testament to Stephen Paul, but the entire distilling team. To honor the skill and expertise of the distillers, each Whiskey Del Bac expression is hand-labeled with information specific to the batch in bottle and signed with the initials of the team, which serendipitously create the acronym "D.R.A.M".