US-XHD-01-NV
American Single Malt Whiskey 'Dorado' [Mesquite Smoked], Del Bac
Hamilton Distillers was founded by Stephen Paul and his daughter, Amanda. A professional woodworker/furniture maker and avid whiskey lover, Stephen sought the opportunity to combine his two passions and in 2006, he set forth on a journey that finally came to fruition in 2011. The name 'Del Bac' is a combination of Spanish & English, meaning 'of the place where the river reappears in the sand.' Del Bac is grain-to-glass, small batch, and single malt, with barley coming from both Arizona and Colorado. All malting is done in-house and aging takes place in 15-30 gallon barrels.
Producer:
Vintage:
NV
Country:
United States
Region:
Arizona
Spirit Type:
Whiskey
Spirit Sub Type:
Single Malt
| | | | |
| --- | --- | --- | --- |
| Sizes Available: | SKU | Case Size | Bottle Size |
| Full Bottle | US-XHD-01-NV | 12 | 750 |
| 187ml/200ml/250ml | US-XHD-01-NVR | 24 | 200 |
Tasting Notes
Whiskey Del Bac 'Dorado' is double-distilled in a 500-gallon copper pot still using a 100% barley malt mash bill, just like the 'Classic' expression from Del Bac. The malt is dried using mesquite instead of peat, as there are no peat bogs in Arizona. This idea is what spawned Stephen Paul's entire endeavor, conceptualized while drinking Scotch, as he BBQed with mesquite scraps left over from building furniture. Modeled after an Islay Scotch whisky, the mesquite smoke gives a softer impression of smoke on the palate than the more astringent, peated whiskies of Scotland. 45% ABV.
Resources
Request a shelf talker/case card
Related Recipes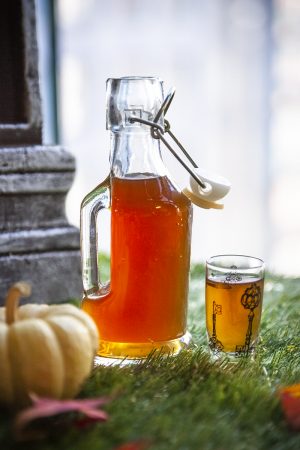 Evening Hours