Domitia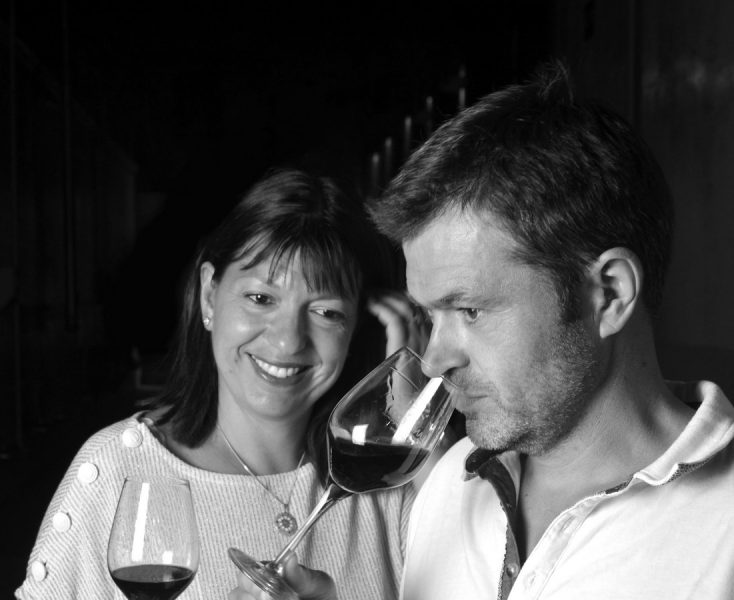 Domitia is a selection of vineyards from Domaine Guillamarine, owned by sixth generation growers Guillaume Allies and his wife, Marion. This estate is located in the small, tranquil village of Pomerols in Southern France's Languedoc region. The vineyards face a salted lake called 'Bassin de Thau' adjacent to the Mediterranean Sea, where oyster beds abound. The vineyards benefit from a gentle micro-climate which helps grapes reach ideal ripeness and therefore produce lively, fruit-driven wines.
Via Domitia – the first Roman road built in Gaul – was constructed in 118 BC between Italy & Spain, passing through the heart of the Languedoc by the marine Picpoul vineyards on the banks of the Bassin de Thau.
PICPOUL DE PINET || One of only two exclusively white wine AOCs in the Côteaux de Languedoc, Picpoul de Pinet overlooks the salt water lagoon of the Bassin de Thau, where oysters and mussels are farmed. Affectionately referred to as the "Muscadet" of the south, the name 'Picpoul' means 'lip-stinger' in Occitan, referring to its naturally high acidity levels. The AOC consists of a triangle bounded by Agde, Pézenas and Sète: a limestone plateau basking in the rising sun covered in highly perfumed garrigue, rows of vines, and scattered pine groves.