Domaine Faillenc Sainte Marie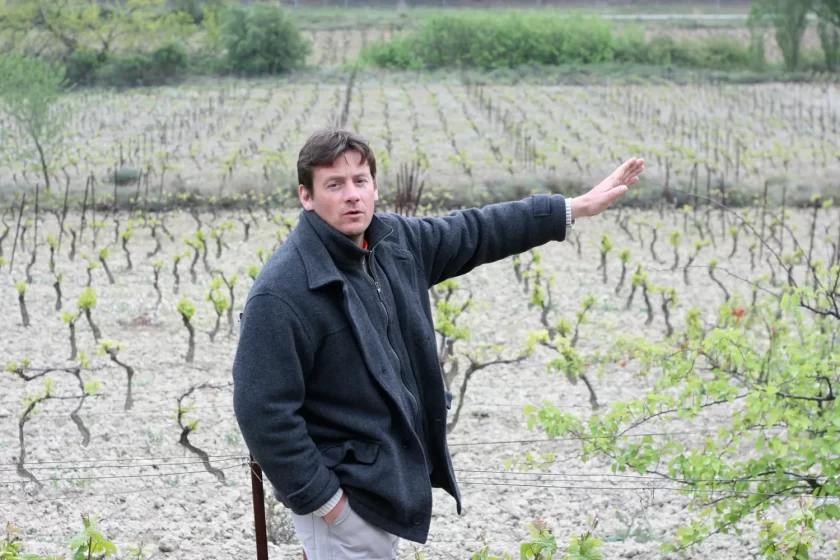 Faillenc Sainte Marie is a small property, with only eight hectares of vineyards stubbornly clinging to the rocky foothills of Mont Alaric. The vineyards are buffeted by the northerwesterly Tramontane wind which blows over Alaric and by the southerly Autan breezes coming off the nearby Mediterranean, creating an extremely dry climate. Syrah, Grenache Noir, and Cinsault are the red grape varieties raised here. A small vineyard (1 hectare) is devoted to white grapes: Roussanne, Macabeu, Bourboulenc and Clairette. The terroir is composed of inhospitable, rocky limestone terraces. Only vines, olive trees and some scraggly brush survive under these harsh conditions. As a result, yields are naturally low. The grapes are strongly marked by their environment and this powerful character shows through in the wines. The charming, quirky personality, sense of humor and creativity of Dominique Gibert, as well as the sensitive and diligent vineyard work of his wife, Marie-Therese Gibert, also mark these wines, both in their style and in their names and labels (all designed by Dominique who is a practicing architect as well as vigneron).
Jean-Baptiste Gibert, son of Dominique and Marie-Therese, has now taken command of the domaine and has taken the steps necessary to have the vineyards certified organic. He has also expanded the estate and will increase the number of wines produced at Faillenc.