Domaines Lupier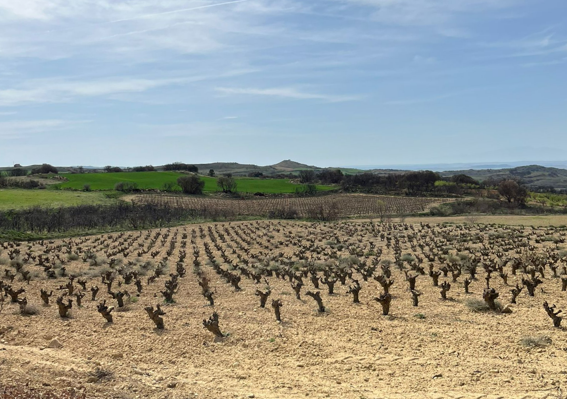 Founded by native Pamplonans Enrique Basarte and Elisa Ucar in the mid-2000s as a vehicle for preserving Navarra's patrimony of old-vine Garnacha in the zone of San Martín de Unx, Domaine Lupier has been quietly building its reputation in Spain as a leading source of expressively floral, juicy and succulent Garnacha—in a word, 'Atlantic'.
This seventeen-hectare domaine, the majority of whose vines date to 1903, has now truly met its match in Raúl Pérez, whose ongoing search for a prime estate source of Garnacha ended here last year with his acquisition of the property. Thanks to our privileged position as the national importer for Raúl's home estate in Bierzo, Skurnik Wines is excited to introduce Domaines Lupier to a wider audience!
Extending over a number of different parcels varying in altitude from about 400m ASL to 750m over a basic substrate of clay-limestone, the estate boasts what are thought to be the oldest vines in the ground in the village of San Martín de Unx. While not certified, the 100% head-pruned and dry-farmed bushvines are farmed in emphatically organic fashion, producing beautifully ripe and healthy but balanced and crunchy fruit.
There are two cuvées produced—'El Terroir', the delicious estate blend, and 'La Dama', a showstopping single-parcel bottling from the highest altitudes of the estate. Both wines are fermented in a combination of tank and open-top barrel with some stem inclusion, and see elevage in a range of larger French barrels from 400 to 1500 liters, with about 10% of the cooperage new per year. (These 2018s were made by Enrique and Elisa, but were held in tank since early 2020 awaiting final blending, which was done by Raúl Pérez late last year.)
Farming Practice:
Practicing Organic