Domaine de la Madone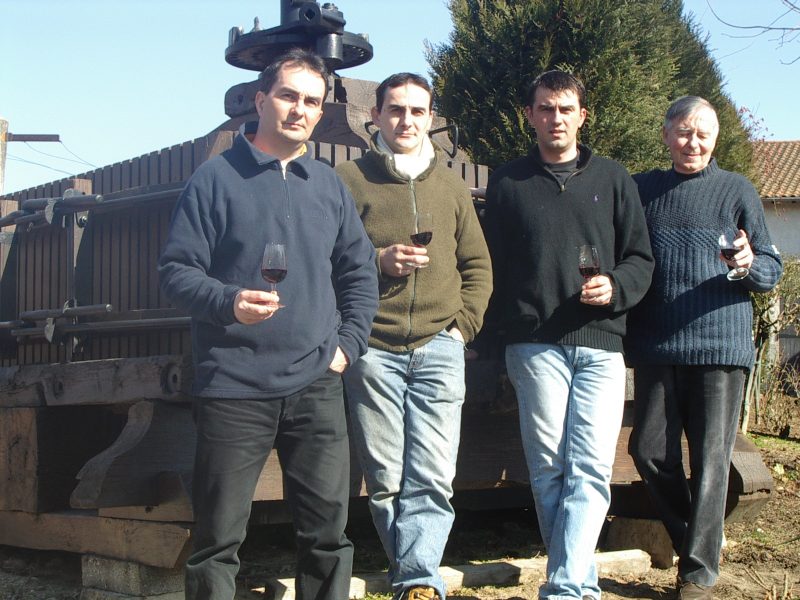 ORGANIC FARMING
STEEP AND HIGH ALTITUDE VINES,1500+ feet above sea level
VERY OLD VINES – 40 years old, MANY 75+ years old !
DECOMPOSED, ROSE COLORED GRANITE TERROIR
AROMATIC AND ELEGANT GAMAY AGED IN TANK
LE PERREON SHOULD BE A CRU VILLAGE!

"The steep slopes and decomposed pink granite of Le Perréon mean that its vineyards number among the finest in the Beaujolais-Villages appellation, and their potential for high quality is exemplified by the Bererd brothers' Domaine de la Madone. Invariably beautifully balanced, supple and charming, these wines are delicious on release but also reliably age with grace."
-William Kelley, Wine Advocate
Domaine de la Madone is one of our favorites—few estates craft such character-rich, expressive Gamay outside of Beaujolais' band of "cru" villages.  But that's Madone's secret—their vineyards should be rated Beaujolais cru (or grand cru, if we had any say in it). This is certainly one of the finest values for the quality anywhere in the world.
There are many terroir parallels between the village of Le Perréon and cru Fleurie, a village known for its aromatic and wonderfully elegant Gamay. Brothers Olivier and Bruno Bererd tend almost exclusively older vines, many which are more than 100 years old. The family's steep hillside vineyards are a challenge to harvest (at an angle of 30 to 40 degrees!); the brothers can't drive a tractor through their fields, as it's too dangerous—pickers have to scoot along at severe angles and struggle with a wheelbarrow as grapes are painstakingly collected at harvest.
Our selection of Beaujolais Le Perreon from is vinified gently in tank, to preserve every bit of fresh, aromatic and juicy fruit.
Farming Practice:
Practicing Organic