Chateau Belregard Figeac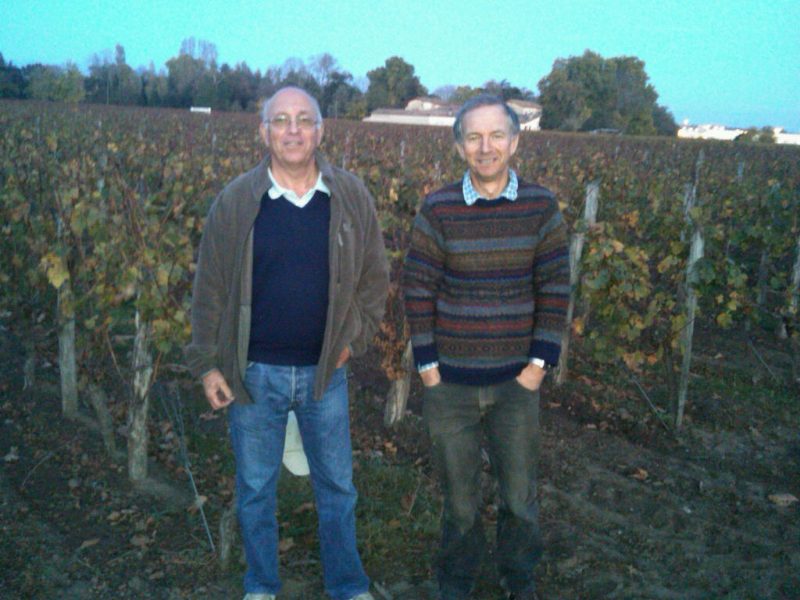 Owned by the Pueyo family since 1853, this family run estate is currently helmed by brothers Jacques and Jean-Paul Pueyo  who have recently been joined by Jacques' son, Christophe.
The vineyards are situated on the slopes near the picturesque village of Saint Emilion in the section that borders Libourne and Pomerol.  The soil there is a deep sand positioned on moderate slopes. Compared to the Médoc, the soils are richer and the vines are more vigorous and require wider spacing, with an average 5,000 to 6000 vines per hectare as compared to 9,000 to 10,000 vines per hectare common in the Médoc.
Merlot predominates at Belregard Figeac, comprising 68% of the vineyards with Cabernet Franc (25%) and Cabernet Sauvignon (7%) make up the rest. The vines are an average 35 years old (as of 2011). The Pueyo brothers use traditional vineyard management methods with limited use of chemicals. A team of workers goes through the vineyard in the summer to pull leaves for better aeration and exposure of the grapes. This time consuming task ensures better ripening and helps in disease prevention. The harvest is done manually.