Chateau Auney l'Hermitage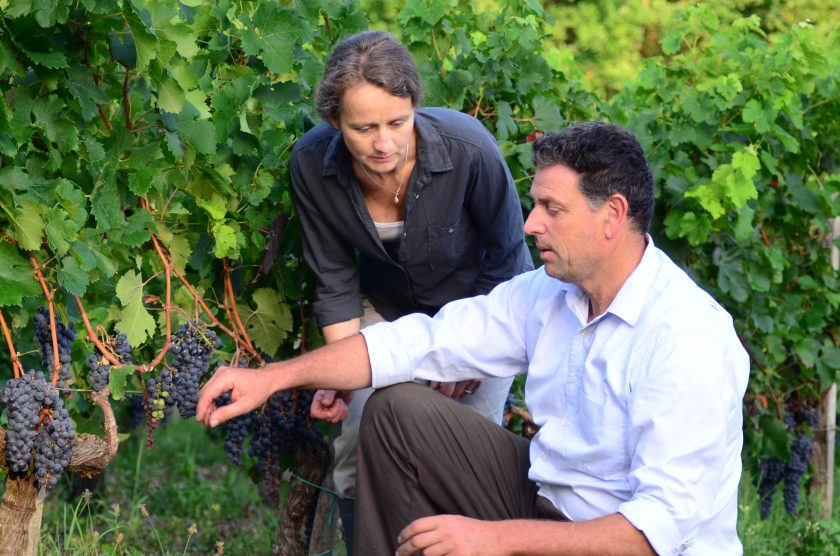 Known as Chateau Le Chec until 2012, when its long-time owners changed the name to Auney l'Hermitage, the estate is run by Sylvie and Christien Auney. They produce two cuvées each of red and white wine, favoring Merlot and Semillon in their respective blends.
Auney l'Hermitage was gradually assembled through the reclamation of ten small domaines totaling 8.5 hectares. Many of these properties were actually clearings in the woods planted to grape vines by small farmers, dating back to the nineteenth century, and were abandoned or on the verge of being abandoned. Christien Auney has chosen to maintain the separation between each of his parcels, meaning that each plot of vines has its own distinct terroir. As of 2012 the Auneys have undertaken a conversion to certified organic practices.
This is the only estate harvesting manually in the commune of La Brède, which has always been the practice due to the separation of the parcels comprising the estate. Moreover, ripening times for each plot vary widely due to location and vine type, allowing Christien and his team to harvest over a longer period of time.