Bounty Rum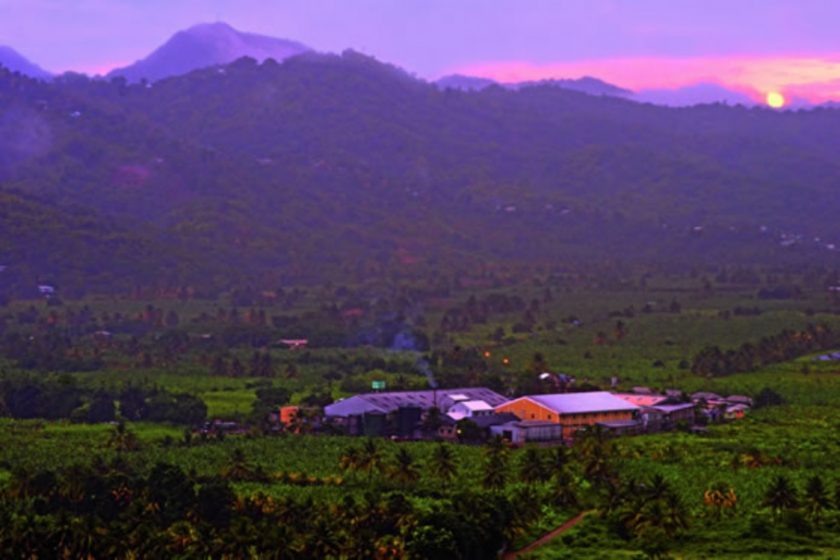 Sugarcane first arrived in St Lucia in the 1700s, with the thriving rum trade close on its heels. By the 1950s, however, most Caribbean rum producing islands had slowed their pace, and St Lucia was no exception: only two producers remained, located in Dennery & Roseau. The Barnard Family soon brought the two together under the shared banner of St Lucia Distillers Group. The last operating distillery on the island now remains in Roseau.
St Lucia Distillers continues to produce stellar rums in the island's historic style, while pursuing extensive environmental initiatives. A small amount of cane is still grown locally on the island and used in rum production, but the distillery primarily works with molasses sourced from Bonsucro-certified molasses suppliers.
Bounty was established in 1972 as St Lucia Distillers' go-to line of workhorse rums. Molasses is fermented for approximately 36 hours in open fermentation tanks before distillation, which occurs primarily on a creole column still. Water for proofing is sourced from a local, spring-fed pond and from harvested rainwater treated through reverse osmosis.
Bounty is the most popular rum on the island, known as "The Spirit of Saint Lucia."