MX-XLM-02-NV
Mezcal Tobala, La Medida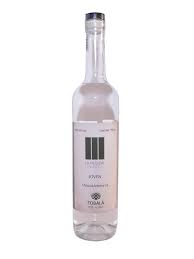 La Medida Mezcal ("the measure") is a collaborative brand created by Julián Vidal Gómez Rodríguez, who has been one of the unsung icons of Oaxacan mezcal for over 40 years. Alongside his son, Julián works in concert with several highly regarded mezcaleros around Oaxaca (including the enigmatic legend Don Celso, who co-founded the brand) to showcase a diverse range of wild and cultivated single-varietal bottlings.
Producer:
Vintage:
NV
Country:
Mexico
Region:
Oaxaca
Spirit Type:
Agave / Sotol / Pox
Spirit Sub Type:
Mezcal
| | | | |
| --- | --- | --- | --- |
| Sizes Available: | SKU | Case Size | Bottle Size |
| Full Bottle | MX-XLM-02-NV | 12 | 750 |
| 187ml/200ml/250ml | MX-XLM-02-NVR | 24 | 200 |
Tasting Notes
Grown at high elevation (around 5,000 ft), tucked into the countryside surrounding the highly regarded mezcal-producing village of San Baltazar Guelavila, this is a benchmark example of delicious, classical Tobala. A delightful balance between earth and smoke, strawberries and cream, with a pronounced salinity on the finish and a rich, silky mouthfeel.   The tiny Tobala agave, harvested wild at 10–15 years old, yields very low amounts of sugar (and thus, very small amounts of mezcal); it can take up to three plants to produce one bottle.  Which is a shame, because this is eminently quaffable — it's hard not to drink it too quickly!  Is there such a thing as summer porch mezcal?
Resources
Request a shelf talker/case card