MX-XLM-06-NV
Mezcal Tepeztate, La Medida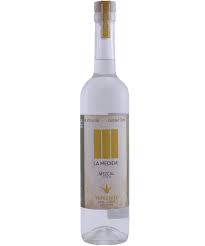 La Medida Mezcal ("the measure") is a collaborative brand created by Julián Vidal Gómez Rodríguez, who has been one of the unsung icons of Oaxacan mezcal for over 40 years. Alongside his son, Julián works in concert with several highly regarded mezcaleros around Oaxaca (including the enigmatic legend Don Celso, who co-founded the brand) to showcase a diverse range of wild and cultivated single-varietal bottlings.
Producer:
Vintage:
NV
Country:
Mexico
Region:
Oaxaca
Spirit Type:
Agave / Sotol / Pox
Spirit Sub Type:
Mezcal
| | | | |
| --- | --- | --- | --- |
| Sizes Available: | SKU | Case Size | Bottle Size |
| Full Bottle | MX-XLM-06-NV | 12 | 750 |
| 187ml/200ml/250ml | MX-XLM-06-NVR | 24 | 200 |
Tasting Notes
Harvested after growing 20–25 years in the wild, the Tepeztate grows to be massive; nearly the size of a VW Bug or a Mini Cooper. Found at high elevations, they often grow directly out of sheer rock walls and cliff faces, giving shade to smaller agave (such as Tobala) growing nearby. With huge leaves (pencas) lolling out, their brilliant, red teeth serrating a soft and textured flesh, the Tepeztate is arguably the most varietally consistent agave in distillation. Notes of green bananas, delicate flowers, bright bell peppers, Sichuan peppercorns and underripe melon rinds make La Medida both a benchmark example, and an especially electrifying one.
Resources
Request a shelf talker/case card