MX-XLM-05-NV
Mezcal Arroqueño, La Medida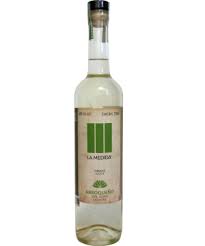 La Medida Mezcal ("the measure") is a collaborative brand created by Julián Vidal Gómez Rodríguez, who has been one of the unsung icons of Oaxacan mezcal for over 40 years. Alongside his son, Julián works in concert with several highly regarded mezcaleros around Oaxaca (including the enigmatic legend Don Celso, who co-founded the brand) to showcase a diverse range of wild and cultivated single-varietal bottlings.
Producer:
Vintage:
NV
Country:
Mexico
Region:
Oaxaca
Spirit Type:
Agave / Sotol / Pox
Spirit Sub Type:
Mezcal
| | | | |
| --- | --- | --- | --- |
| Sizes Available: | SKU | Case Size | Bottle Size |
| Full Bottle | MX-XLM-05-NV | 12 | 750 |
| 187ml/200ml/250ml | MX-XLM-05-NVR | 24 | 200 |
Tasting Notes
The massive Arroqueño, a subspecies of the Agave americana, typically takes around twenty years to mature. Grown wild, the varietal was nearly extinct just a few decades ago, but has recovered in recent years, its population regrowing especially in southern Oaxaca districts like Miahuatlán through the efforts of mezcaleros and conservation activists in the region.
Coveted for its high concentration of sugars over decades of growth, the mezcal offers a rich and fragrant approach.  A particularly exuberant example, this batch from José Díaz Bustamante is creamy and full bodied, the aromas redolent with young pear, string bean, asparagus, salted caramel, butterscotch, creme brulee and movie theater popcorn….  Mezcal for dessert, anyone?
Resources
Request a shelf talker/case card