Honjozo Sake 'Kuromatsu', Kenbishi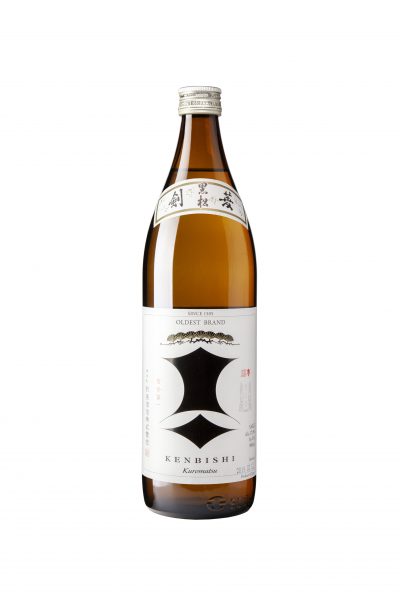 Prefecture: Hyogo • Rice: Yamada Nishiki and Aiyama to 60% • ABV: 17% •

Water: Medium-hard "Miyamizu water • Yeast: Kenbishi House Yeast • Sake Meter Value: +0.5 • Acidity: 1.7
This is the taste of old school sake: deep, rich, bursting with umami, sweetness and acidity.
Pairs beautifully with oysters, sea urchin, tempura and even dry-aged steak.
Made from locally Hyogo-grown Yamada Nishiki and Aiyama milled to 60% and a touch of distilled alcohol to add weight and enhance the dark aromas.
Info
Appellation:
Hyogo Prefecture
Variety:
Yamada Nishiki Rice
Sizes Available
| | | |
| --- | --- | --- |
| Full Bottle | JP-KEN-01-NV | 6/900ml |
| Magnum | JP-KEN-01-NVM | 6/1800ml |
| Can | JP-KEN-01-NVC | 24/180ml |