Sanyohai Shuzo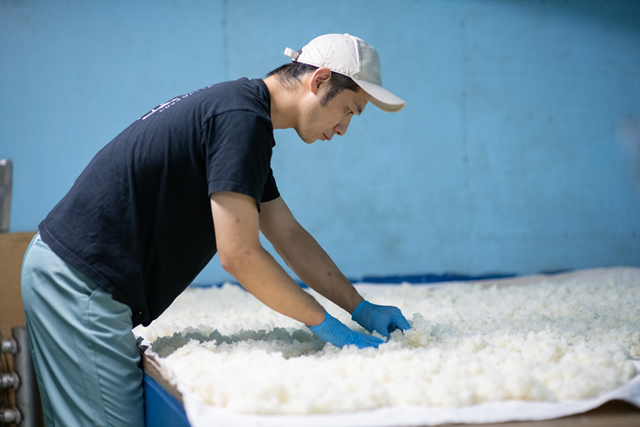 Founded in 1837, Sanyohai lies in the wooded mountains of western Hyogo, in the series of valleys that contain many of the world's greatest fields for sake rice. With cool nights and warm, sunny days throughout the summer, the microclimates of the local Banshu area make ideal pockets for growing high grade Yamada Nishiki, considered the world's best sake rice.
Sanyohai draws soft water from the Hyonosen mountain watershed and exclusively use local rice like Grade A Yamada Nishiki and Aiyama, giving their sake depth, and clarity.  
The 7th generation of the Tsubosaka family to run Sanyohai is the ambitious Yuichi, who since 2015 has brought a renewed sense of passion, focus and desire to make the best possible expression of sake from the great conditions of Banshu to produce "Banshu Ikkon".