Worthy Park Estate/ Rum-Bar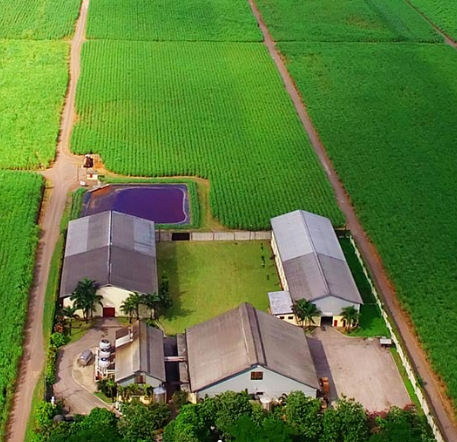 Founded in 1670, Worthy Park Estate has been producing some of Jamaica's finest sugarcane since 1720. Today, Worthy Park is the last remaining Single Estate rum distillery on the island, and one of the last two 100% Jamaican-owned Jamaican rum producers still in operation. The Estate has belonged to the Clarke Family since 1918, now led by Gordon Clarke (4th generation) who sits at the helm as Director, working and living on the property.
Located in St Catherine Parish, close to the geographical center of the island, at an elevation of 1200ft, Worthy Park boasts over 10,000 acres with approximately 40% devoted to sugarcane. Primarily harvested by hand, the cane is milled and refined at the Estate sugar factory, while the molasses is piped 1km away to the distillery, without ever leaving the property.
Revived in 2005, Worthy Park's distillery is one of the last three traditional, 100% pot-still, Pure Single rum productions in Jamaica—and arguably the most modern. The Clarke Family's outstanding and unique spirits have garnered a wide international following, through numerous sourced rum labels and independent bottlers. Worthy Park Rum-Bar was launched as the family's own house brand: truly 100% Jamaican Rum!