Three Societies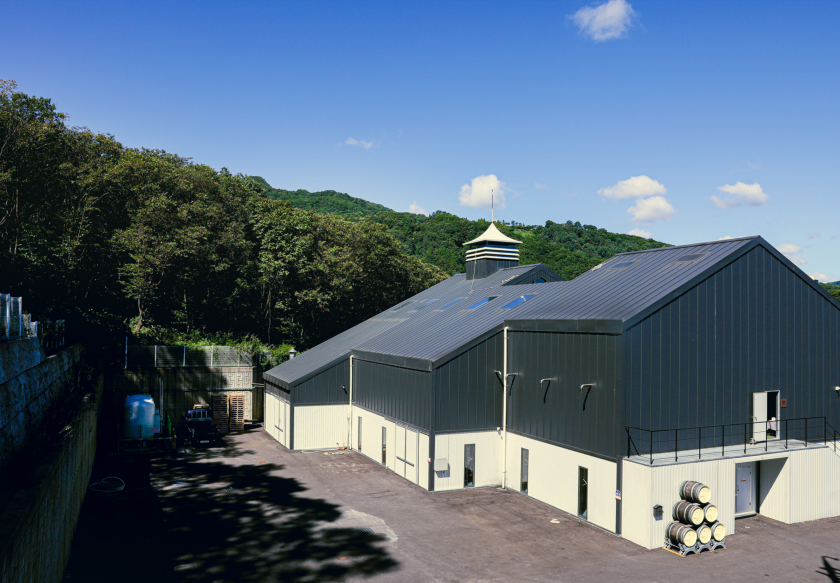 Three Societies was founded in 2020 in Namyangju, South Korea, just 30 km northeast of Seoul. As the world's first Korean single malt distillery, Three Societies has singlehandedly defined Korean single malt spirits. Named for the three countries represented by its multinational distillering team, the distillery's crest symbolizes each country's national animals: the Korean Tiger, the American Bald Eagle, and the Scottish Unicorn. Drawing inspiration from the great whisk(e)y producers of the world, Three Societies aims to capture and bottle the heart and soul of Korea.
Korean American Founder, Bryan Do, quit his executive level job at Microsoft in 2012 to pursue his passion in the beverage and hospitality world, first opening a pub, then establishing one of Korea's seminal craft breweries as part of the first wave of Korean craft beer. In 2018, he turned his sights from brewing to distilling with the aid of Scottish Master Distiller and Master Blender, Andrew Shand.
Shand, who possesses over 40 years of whisky distilling experience, started his career in 1980 at Glenlivet before joining Nikka in 1991 as Master Distiller. In 2001, he became Master Distiller and Master Blender at Speyside until its sale in 2011 when he started his own consulting company, designing and building distilleries and malting facilities around the world.
When Do and Shand set out to distill the terroir and culture of Korea into a spirit, they asked themselves one simple question—what does Korea taste like? The resounding answer: spice. An inherent component of nearly all Korean food, Three Societies celebrates and embraces spice, and allowed it to guide their approach to crafting spirits with a clearly defined house style before they even began distilling.
The Three Societies Distillery boasts four stainless steel fermenters, a 1,000-liter copper pot gin still, and two Forsyth's copper pot stills—one 5,000-liter wash still and one 3,500-liter spirit still. The distillery's greatest asset, though, lies simply in its location. With four clearly defined seasons marked by extreme heat in the summers, and entirely sunless, frigid winters, Namyangju has proven to be an aging and maturation utopia. Shand estimates the climate lends itself to 2.5–4 times the cask maturation rate of spirits aged in Scotland, producing incredibly mature whiskies that come into their own in as little as one year.
Constant experimentation with different cask types has helped dial in the spice-driven house style of Three Societies. The majority of the distillery's barrels comes from Kentucky, but Oloroso and Pedro Ximénez sherry casks are utilized in addition to other local and global selections, including wine barrels, beer casks, and new Korean white and red oak. Malted barley sourced from Scotland and England sees a minimum 100-hour fermentation, lending opulent tropical fruit notes which complement the profiles the team seeks during aging. The distillery is currently growing its own barley and plans to malt in-house with the eventual goal being a completely grain-to-glass production process.
To further expand upon their goal of creating spicy expressions of Korean terroir, Three Societies also produces single malt gin incorporating distinctly Korean botanicals, many of which are locally and sustainably sourced or foraged from the surrounding environment. Close, reciprocal relationships with other local brewers, distillers, and farmers form bonds which, in turn, facilitate a collaborative community of Korean producers.
Three Societies is leading the way for Korean single malt spirits using traditional methods with a true connection to the land, translated in glass. Geonbae!