Stolpman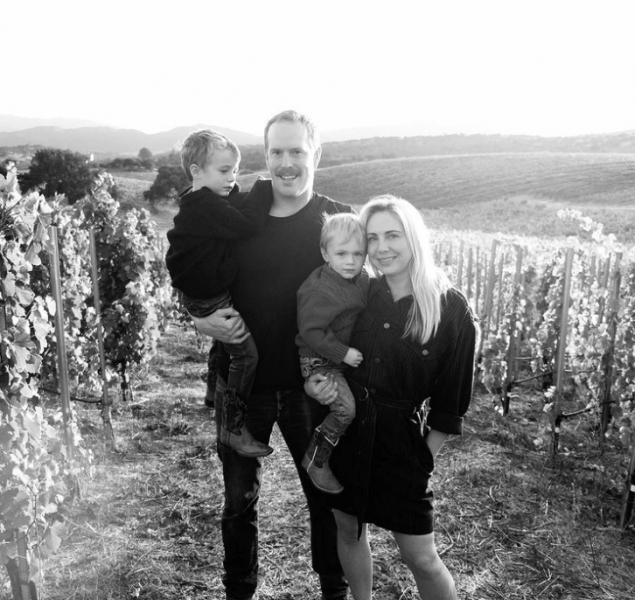 Stolpman Vineyards was founded by husband and wife team Tom & Marilyn Stolpman. On their honeymoon in Napa Valley, Marilyn put the wild idea into Tom's head about one day owning a vineyard. In 1988 their search for limestone near the ocean ended with the purchase of what is now Stolpman Vineyards in Ballard Canyon AVA of Santa Barbara County. In 1994, Ruben "the Grape Whisperer" and his wife Maria Solorzano became the vineyard managers at Stolpman – employing a year-round team and empowering them through mentorship and a profit sharing program. Tom's son Peter joined the family business in 2009 after working for a reputable wine distributor. Since he joined the team, he took back the majority of the vineyard for wine production rather than selling the grapes. He also helped increase Ruben's La Cuardilla profit sharing program for the vineyard workers to 10% of all Stolpman production. Stolpman Vineyards' story is reminiscent of the early pioneers of American winegrowing. They started with a dream of cultivating land with their family, included all of those who maintain the land into the family, and produce world class wine initially through trial and error and evolving to hone their skills through collaboration.
You can look at Stolpman Wines in the following categories…
Stolpman Estate's flagship wines are the Sauvignon Blanc, the Uni White Blend, and the archetypal Syrah. In addition to these wines, the La Cuadrilla program – which was developed as a small program to engage their year-round vineyard team to take ownership on one block of vines and has now grown to a profit-sharing program that represents 10% of the total production.
So Fresh wines include the Love You Bunches lineup & Crunchy Rôastie Syrah. The grapes destined for these wines are natively fermented whole, un-crushed, for a delicately high-toned profile. Harvested early for lighter mouthfeel and higher acidity, wines go to bottle early to capture purity and freshness without added sulfur.
Para Maria is vignerons Ruben and Maria Solorzano's project with the Stolpman family. Ruben cherry picks the fruit for red and rose wines from the dozens of Santa Barbara County vineyards under his farming control.
Combe is Pete Stolpman's esoteric project that came about around 2010 when Pete became convinced by Rajat Parr of Domaine de la Côte of the great potential for Trousseau grapes on the limestone soils of Stolpman Vineyards. In 2014 he produced his first wines from 3.5 acres of Trousseau and then 1.5 acres of Chenin Blanc in 2016. More varieties such as Mondeuse, Poulsard, and Savagnin are soon to become part of the Combe program. These wines are bottled without added sulfur or other additions.
Farming Practice:
Practicing Organic