Rocca del Principe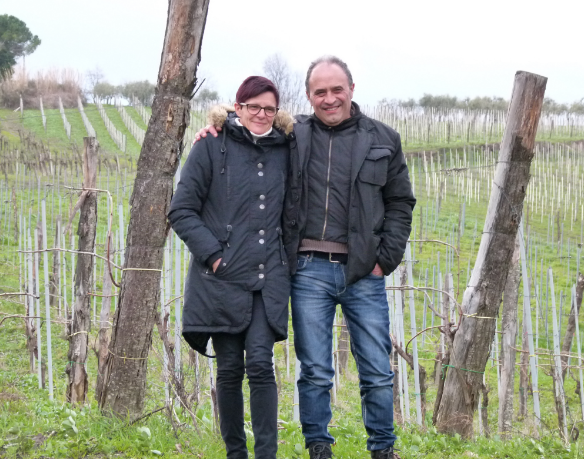 Campanian husband and wife and winemaking duo, Aurelia Fabrizio and Ercole Zarrella, immediately commanded the attention of critics and consumers alike through the sheer breadth of aromatics, minerals and compelling nuances displayed in their substantial Fiano di Avellino.
Their philosophy is a simple one: low production in the vineyards means higher quality in the cellars. This principle informs all their decisions throughout production. The duo regularly performs green-harvests and employs no chemical pesticides or synthetic fertilizers.
Though their first estate-bottled vintage was only in 2004, these experienced growers regularly boast 3 Bicchieri from Gambero Rosso for their stellar Fiano.