Kvaszinger Winery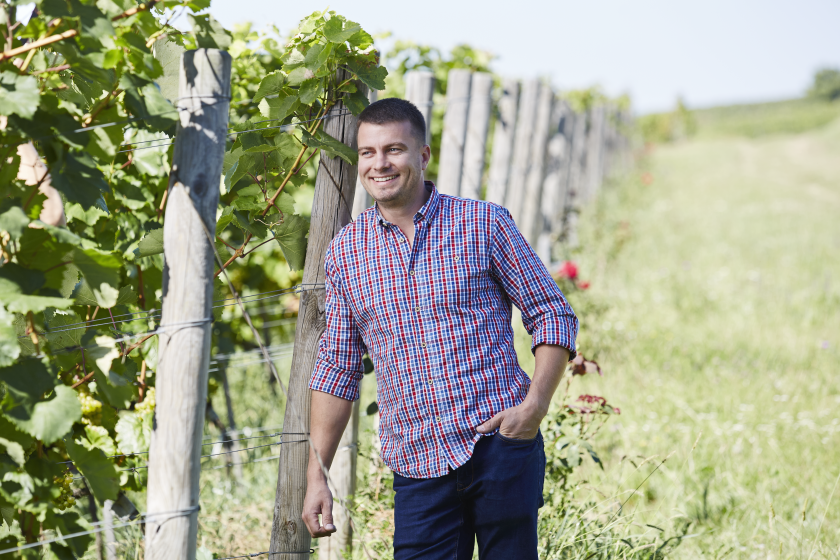 Nestled in the Carpathian volcanic chain is Hungary's crown jewel, the village of Tokaj, which sits on the youngest of the 400 dormant volcanos and where Furmint reigns as the principal varietal on diverse volcanic soils. Tokaj's vineyards are located near the Bodrog and Tisza rivers, which provide high levels of humidity, encouraging the growth of botrytis and is key to making Hungary's liquid gold, Tokaji Aszú. Tokaji wine production has been documented in the 15th century and was one of the first regions in the world to be demarcated in the 18th century. It was introduced to the royal courts of Europe by the Hapsburgs and it became known as 'the wine of kings and king of wines' and was rivalled by Constantia, the legendary sweet wine from South Africa.
While Tokaj suffered in the 20th century with fall of the Austro-Hungarian empire, a bout with phylloxera, and Soviet control, some individual growers like Kvaszinger Borászat carried on Tokaj's quality wine production despite most wine production shifting to a focus on quantity. The Kvaszinger family arrived from Prussia to Tokaj in the late 1800s and settled in Meszes Major, bordering Olaszliszka, the village where the Bodrog and Tisza rivers meet. Settling down in the heart of Tokaj, the family patriarch, Ödön Kvaszinger was employed as the Baron Vey's steward and looked after his vineyards and cellar. With a change in fortune, Kvaszinger's chance to purchase a vineyard became a reality in 1929 when the baron lost a game of cards.
With no money in the treasury to cover the debt, Kvaszinger proposed to cover the Baron's lost bet by offering to purchase one of the vineyards, Hatalos, which would ultimately become the backbone of what Kvaszinger Borászat is today. The Kvaszingers remained custodians of this 4HA parcel through the rest of the 20th century, World War 2, and even managed to keep the estate in the family under Communist rule. With vines replanted in 1998 and under the current stewardship of László Kvaszinger Jr., the size of the estate has grown to 8.5HA and produces 40,000 bottles a year. Under the tutelage of his father and after completing a degree from The Research Institute for Viticulture and Enology Kecskemét, László is crafting exceptional expressions of dry and sweet Furmint that display an unparalleled tension and is one of the most exciting winemakers to emerge from this storied corner of the world.
Farming Practice:
Sustainable