Mii no Kotobuki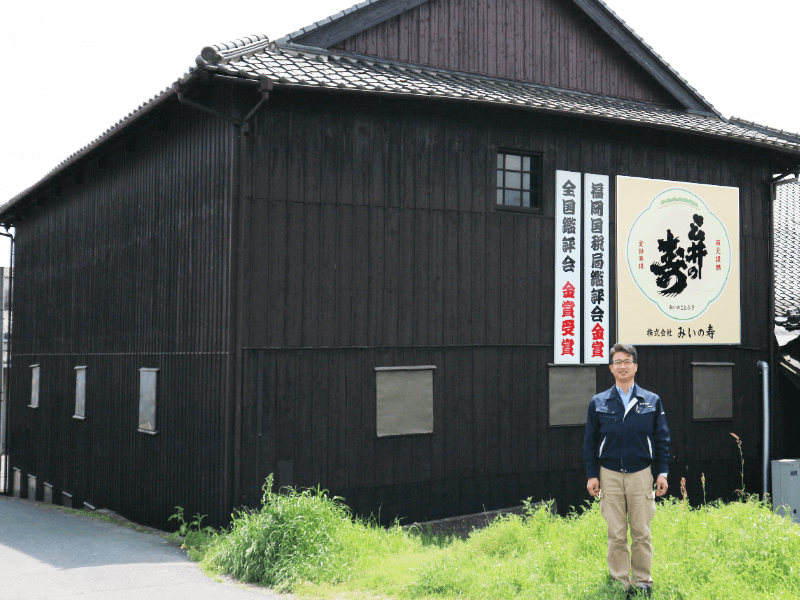 Mii no Kotobuki was established in 1922. The brewery is located on the banks of the Koishiwara River, surrounded on all other sides by rice fields and framed by the dramatic Mino mountain range.  Currently run by fourth generation owner Tadatsugu Inoue, the brewery has consistently been an innovator in the industry. A trip to Bordeaux in 1985 inspired Inoue-san's father to embrace a quality driven philosophy to sake making, against the existing trend of cheap and mass produced brews.
Mii no Kotobuki uses local 'Itoshima' Yamada Nishiki rice to produce their sake.  Yamada Nishiki is notoriously difficult to grow due to its delicate long grain stalks which are susceptible to strong winds.  This limits where it can be cultivated so the majority of Fukuoka Prefecture's Yamada Nishiki is grown in Itoshima, which is blessed with temperate weather, excellent soil, and farmers dedicated to producing top quality rice.
With a small team of just five led by Inoue-san and his younger brother, Mii no Kotobuki is dedicated to producing small amounts of sensational sake that has built a strong following among sake connoisseurs.