In Situ Spirits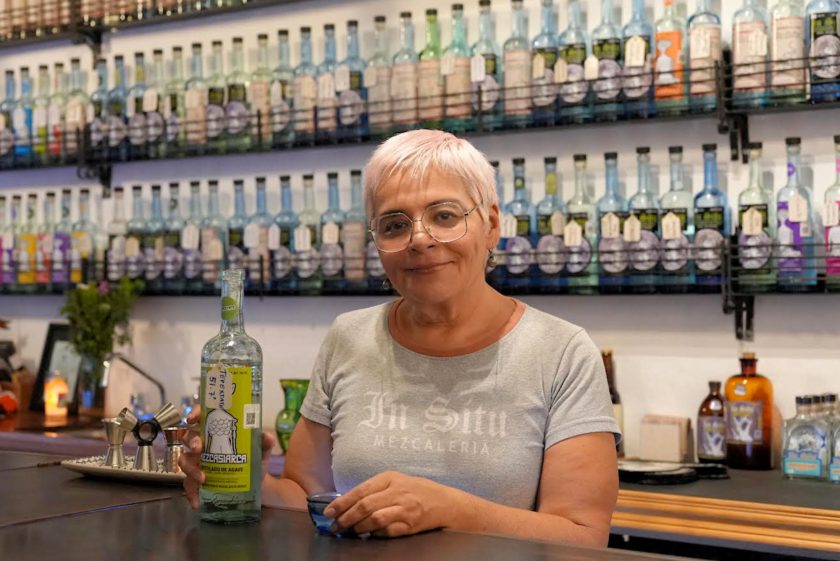 In 2010, Sandra Ortíz Brena co-founded the legendary In Sítu Mezcalería in Oaxaca City; the bar and tasting room has since achieved world renown (including garnering a spot on the World's 50 Best Bars list) for its passionate exploration and preservation of traditional mezcales and the flavors of heritage.
At its most essential, Sandra's new label, Mezcasiarca, aims to share some of the finest bottles from that collection with an international audience, without the burden of a pilgrimage to the brick-and-mortar bar itself.
The term "Mezcasiarca" is a name given to the people—often the women—who serve the mezcal at gatherings and celebrations. With this new project, Sandra has dug deeply into her memories of the very first mezcales she tasted forty years ago, in an era when the spirit was pure, made to be shared by families and communities among themselves. Mezcasiarca is "a way of returning to the original enjoyment of mezcal that I knew," explains Sandra; it is an expression of nostalgia for an era long gone, as well as a reflection of her recent time with In Sítu, bottling the kind of unique and intense mezcales she selected and served. "Cada quien se toma el mezcal que se merece," Sandra says. "Each one drinks the mezcal which they deserve!"
Mezcasiarca offers two distinct avenues to explore: singular batches of heritage mezcal, selected from maestros around southern Mexico, alongside compelling releases from In Sítu's crack team of distillers in Yeguesia, Oaxaca. For the majority of these batches, the mezcal reflects what Sandra refers to as alta gama: mezcal at still strength, cut purely from the heart of the distillation run and proofed with neither spirit nor water. Mezcasiarca is at once a new label and a long-overdue homecoming for one of modern mezcal's most significant icons.