Georg Breuer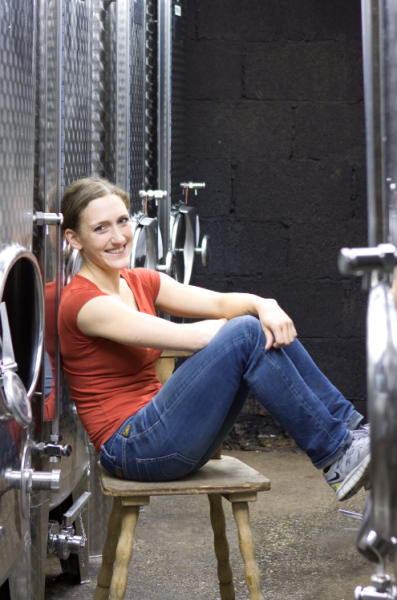 Georg Breuer (42 hecatres)
Rüdesheim / Rheingau / Germany
"I wish to produce wines that make the specific characteristics of their origin visible" – Bernhard Breuer
Weingut Georg Breuer looks back on 130 years of history, beginning in 1880 when it was founded by the Hillebrand and Scholl families. Peter Breuer purchased the property in the early 20th century, passing it to his son Georg (1910-1982) several years later. Georg renamed the winery, expanded the holdings, and started shipping wines to England and other European countries, building a reputation for the estate and the wines of Rüdesheim. Georg's sons Heinrich and Bernhard Breuer further expanded the holdings in Rüdesheim and Rauenthal to 15 hectares.
In the 1980s Bernhard Breuer was one of the key members of Charta, an organization formed to promote a drier style of Rheingau wine. Bernhard was a proponent of this style of wine and believed that the Rheingau was perfectly suited to producing very fine, elegant and flavorful dry Rieslings.  He was also a strong advocate for a vineyard classification system based on geology, historical precedent, and quality of wines. His vision raised the standard of the wines at this estate and across the region as a whole.  Tragically, Bernhard passed away suddenly in 2004, at the age of 57.
Today, his daughter Theresa Breuer runs the estate with her uncle Heinrich as well as longtime manager and icon in the region, Hermann Schmoranz, and cellar master Markus Lunden.  Theresa's sister Marcia is also involved in the administration and management of the winery. The estate now spans over 30 hectares, with a majority of the holdings located in the three greatest Grand Crus in Rüdesheim – Berg Schlossberg, Berg Roseneck and Berg Rottland, and the Monopole site, Nonnenberg in Rauenthal. These two distinct villages are a pair of the very finest in the Rheingau, bookending the region from east to west.
The vineyards are farmed using organic methods and are certified by Fair N Green. In the top sites, yields are reduced to between 15-25 hectoliters per hectare with 45hl/ha for the Estate and Village level wines. Physiological and "aroma ripeness" are more important than must weight and the grapes are picked when Theresa and her team feel the fruit is perfect. Botrytis is avoided as the majority of the production is dry. Fermentations are natural or started with pied de cuve; fermentation and élevage is in large used barrels for the top wines and a mix of barrel and steel for the Estate wines. The winemaking at this domaine is very simple and the results from these exceptional vineyards are clear – these are among the very finest wines in Germany.
Vineyard area: 42 hectares
Founded In: 1880
Top sites in Rüdesheim:

Berg Schlossberg: Slatey and rich in quartzite
Berg Rottland: Some deep löss, moving into shallow gravel soils with slate and sandstone
Berg Roseneck: Deep Phyllite, clay and quartz slate
Nonnenberg: Monopole, South facing site, deep Phyllite soils with gravel deposits

Grape varieties: 79% Riesling, 11% Pinot Noir, 10% Pinot Blanc, Pinot Gris, Orléans, Heunisch
Farming Practice:
Sustainable