LATTERADE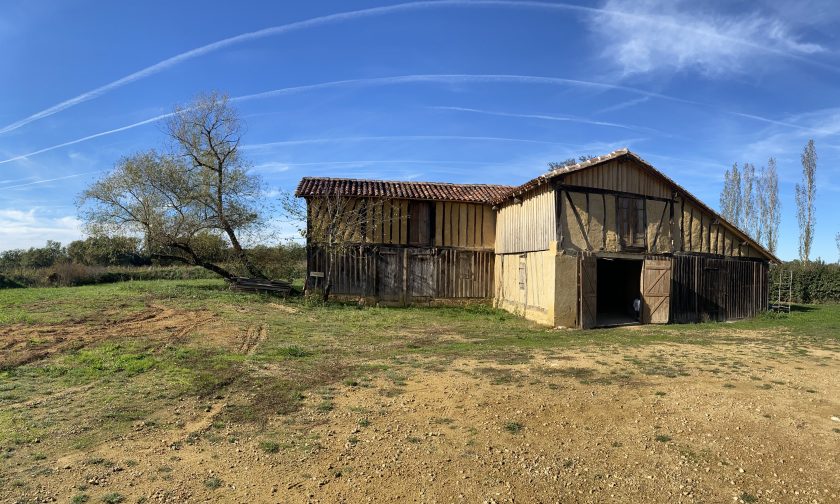 Vincent Laterrade grew up in Vic-Fezensac, a village in Armagnac's Ténarèze region. In his 30s, he was a sommelier at the famous 3-Star Michelin restaurant Michel Guerard, where he honed his palate tasting some of France's greatest wines. Having grown up with Armagnac but having never studied it, he began discovering small, regional producers, sampling the treasures of many growers distilling Armagnac, not to sell in bottle, but to eventually sell to a négociant to help fund either a building project or their own retirement. He soon found two other like-minded enthusiasts of the category and went on to form L'Encantada, releasing vintage Armagnacs from unknown domaines to a growing number of aficionados around the world. Vincent became a hunter of rare Armagnacs and developed an impressive collection. 
After departing from L'Encatada, Vincent briefly ran a restaurant and a bed and breakfast in his hometown before forming a partnership with the Fitte family, owners of the Château de Herrebouc in Vic-Fezansac. Vincent once again went on the hunt for barrels, finding vintages ranging from 10 years old to more than 50 years old. His philosophy was simple: find vintage, single-property Armagnacs in which no alcohol reduction, blending, or manipulation has taken place. Vincent soon developed an impressive lineup of barrels, but once again, upon the partnership's dissolution, found himself separated from the stocks he had so carefully curated. Finally, Vincent was able to convince Stephane de Luze to let him refurbish an abandoned barn on the Château de Briat property for use as a chai; this time, the barrels he found would belong to him alone and be released simply under the "Laterrade" label.
The future holds no barriers for Vincent's vision. "I love this land and the people who make Armagnac, for their sincerity and their simple, terribly authentic character," Vincent says. "And I want to keep my company a local company. Obviously, the spirits are from here, but the bottles come from a local glass maker, the labels are made from local rag paper, the wax is French, and the boxes are made from French trees. We are truly artisanal in production."
Inside Vincent's treasure trove, barrels line the walls, and small glass jars are filled with the rarest vintages that he has found, some dating from the 1930s. With an encyclopedic knowledge of the region and its producers, this micro-négociant can not only supply Armagnacs from a wide array of vintages but can also supply the final distillations of a small producer's career, life, or generation. 
"So many factors can influence first the wine and then the Armagnac," Vincent states. "The subsoil, the grape variety, the way of working the vines, the distillation, the wood used for the barrels, the type of cellars, and even the location of the barrel in the cellars! Fortunately, there is no such thing as an ideal Armagnac that would be good for everyone at the same time. Instead, we can help consumers build an Armagnac library, much like building a library of stories, remembering that there is no one goal, only a path."